Careers
At Advantage, we embrace the diversity of culture, gender, physical capability and thought. We firmly believe that true innovation cannot happen without this real-life variety in our working community. We are committed to creating a diverse and inclusive environment where people of all walks of life aspire to work.
Open Positions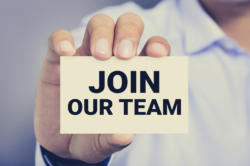 If you're interested in becoming part of the Advantage family, then please take a look at our current vacancies below.
Please note, Advantage Travel Partnership do not hold a valid sponsorship licence; therefore we can only accept applications from people who live, and can demonstrate their eligibility to work, in the UK.
Assistant Management Accountant
The primary objective of this role is to support the recording, interpretation, analysis, and reporting on Group revenue performance and cost control. The role involves assisting in the Budgeting and Forecasting processes, while continually seeking opportunities for process enhancements and increased efficiency within the Finance team.
Click here to view the full job description
AMS Finance Administration Assistant (Remote)
The overall purpose of your job is to be responsible for the back-office finance administration of a selection of Travel Agents, BACS, CHAPS and SEPA bank transfers and account reconciliation.
Click here to view the full job description
Commercial Manager
The overall purpose of your job is to manage the relationship with a broad portfolio of key suppliers, ensuring preferred suppliers are given the best service.