The Advantage Press Room
The Advantage Travel Partnership is the largest consortium of independent travel agents in the UK representing more than 300 leisure and business agents and 750 branches, producing a combined £7.6bn of annual travel sales.
Over the last few years, Advantage has secured extensive PR and public affairs coverage across the UK's national, regional and travel trade media. The key objective of the consortium is to raise awareness of the UK Travel industry and the voice of the independent travel agency community across all stakeholders and policymakers.
The Advantage Travel Partnership's CEO, Julia Lo Bue-Said and Kelly Cookes, Chief Commercial Officer have become the 'go-to' media spokespeople representing not only Advantage's members and independent travel agents but also the wider UK travel industry across national broadcast, print and online media.
Guy Snelgar, Global Business Travel Director, has over 30 years experience in corporate travel and travel industry technology solutions and is able to speak on broad industry matters in this area.
Julia, Kelly and Guy are available for interviews seven days a week. If you would like to contact us about press enquiries and potential media appearances or interview opportunities, please call the number below to speak to our agency Finn Partners or Alexis Coles Barrasso our Chief of PR & Corporate Affairs.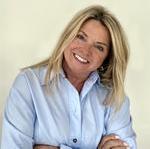 Call: 020 7046 8257
Mobile: 07801 458 054
Email: [email protected] or [email protected].
If you are calling outside of normal business hours, please call 07801 458 054.

Fast facts:
The Advantage Travel Partnership is the UK's pre-eminent business network representing travel agents and travel management companies.
Its members are all independently owned travel businesses that operate across 750 locations throughout the UK, representing a large proportion of the UK travel agency landscape - operating in both Leisure and Business Travel
In addition, Advantage Global Network footprint continues to expand with representations in 83 countries across 96 network partners who work together in servicing corporate accounts.
Collectively, as a global network, its members generate over 15.6 billion in global sales annually with 7.6 billion from travel sales from its UK membership and cater for many millions of holidaymakers and business travellers by assisting them with their travel arrangements.
Established in 1978
Uniquely 100% member-owned
Our values: Engage, Create, Deliver, Transparency and Caring
The company has 83 employees
Julia Lo Bue-Said has received a high level of recognition in recent years for her services to the UK Travel industry during Covid-19. She is an active contributor to government roundtables and is one the UK's highest profile media commentators on all subjects relating to UK Outbound Travel.
Further Information