Non-Executive Directors
Steven Esom, Non-Executive Chairman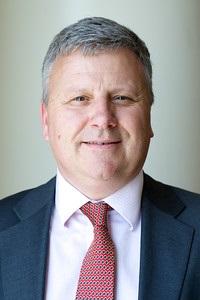 Steven is an experienced Board member of consumer-facing businesses and chairs a number of boards across the food and retail industry. These include British Retailing Consortium, Cranswick Plc, Advantage Travel Partnership and GB Boxing responsible for developing Olympic medal potential boxers. He is also the major shareholder of Product Chain, a specialist sales and trade marketing agency established for over 20 years focusing on developing successful brands into multiple retailers, food service, and wholesale sectors.
His retail career included Executive Director at Marks & Spencer responsible for Food, prior to that Managing Director of Waitrose from 2003, rapidly expanding the business with two major acquisitions and leading the successful repositioning of Waitrose as a national fresh food lead retailer, after initially joining the John Lewis Partnership as Waitrose's Director of Buying. Before joining the Partnership, Steven spent most of his career at Sainsbury's in commercial roles, including a period with its US subsidiary Shaws, based in Boston. He has served as a Non-Executive Director of Carphone Warehouse and a founder Non-Executive Director of Ocado.
---
Sharon May, Worldwide Travel Solutions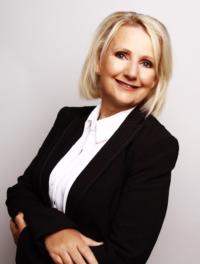 Name of business and location?
Worldwide Travel Solutions based in Chapel Allerton, Leeds, West Yorkshire
Your position within the business
Proprietor
Your background
Started my career with Thomas Cook Retail and rapidly promoted through the ranks Northern Relief, Assistant Manager in Barrow-in-Furness then onto Chester prior to being promoted to Manager of Sale and then Stockport in Cheshire. That was followed by Northern Sales Manager for Avro, based at Manchester Airport, before moving to their sister Company, Apollo Travel as Project Manager. After being made redundant I progressed to Global Travel Group as Training Manager before starting up my own business. It was during my time at Avro and Global which gave me the desire to set up on my own.
The overall profile of the business
Worldwide Travel Solutions is a retail operation which has been trading for 20 years and employs four members of the team. Initially, the business focused on the VFR Caribbean market however the business grew quickly through word of mouth referrals and transformed to a busy retail operation dealing with a diverse clientele. I'm so grateful to the clients who have followed me on the 20-year journey plus the turnover grows as we gain new clients. Customer service has always been at the heart of what we do.
The values that are personally important to you
Each day I try to align my words and behaviour to my core values. I am so grateful for everything which is around me and I value time with family and friends. However, honesty, passion, enthusiasm, respect, integrity, determination and perseverance are amongst my top values. All my values and my belief help me to achieve my dreams.
Suzanne Horner, Gray Dawes Group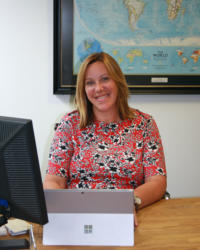 Name of business and location?
Gray Dawes Group, head-office based in Colchester, Essex, with seven regional offices throughout the UK.
Your position within the business
CEO
The overall profile of the business
Often operating as an extension of our clients' own organisation, Gray Dawes is best known for providing award-winning business travel management solutions. However, there's much more to us than that. Gray Dawes Group is made up of Gray Dawes Travel, Gray Dawes Events and Gray Dawes Holidays. While our three business units each specialise in a slightly different market, focussed on different audiences and client bases, they all share a common ethos. To do things better. Better travel. Better holidays. Better events. That's the Gray Dawes way – to do things better. We strive to achieve this through our combination of innovative technology and a personal touch service. Proprietary travel solutions development by our in-house technology team compliment the exceptional attention to detail provided by our experienced and passionate team of travel experts. With eight offices situated across the UK, Gray Dawes Group employs over 300 people and our impressive growth, both organically and through acquisition, has made us one of the top 10 independently owned TMCs in the business.
The values that are personally important to you
Honesty is one of the most important values to me and one which runs through everything we do at Gray Dawes Group. I strongly believe in honest communication, both internally within staff and externally with our clients. It's what has helped us maintain our strong reputation and respect within the industry, as well as with our clients, who on average have a 10-year tenure with us. As a business, we also continuously embrace innovation. My senior leadership team and I actively seek out new initiatives to help make our clients' experience better. Such tenacity is encouraged in every member of the Gray Dawes Group, nurtured in a caring but ambitious environment that rewards hard work personal growth.
Paul Hardwick, Fred Olsen Travel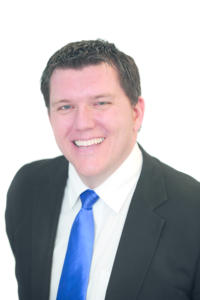 Name of business and location?
Fred. Olsen Travel
Your position within the business
Head of Commercial – my role covers all commercial aspects across the Fred. Olsen Travel business alongside managing our Business Travel department and our retail network of 14 travel agencies.
Your background
Having started as a trainee travel agent back in 1997 I worked for an independent, Advantage member agency in Norwich for 8 years. In 2005 I took on the challenge of starting up my own agency specialising in Business & Luxury Travel. I ran the imaginatively titled 'Hardwick Travel' for 4 years before selling my database and joining Fred. Olsen Travel and amalgamating my business into a newly purchased travel agency they had acquired in Norwich. I helped grow business aggressively in this branch before taking on a Senior Retail Management role overseeing their other 6 retail agencies. Quickly I moved into a Group Retail Manager role also overseeing the company's Business Travel department whilst working on an expansion onto the South Coast and further acquisitions and new openings to grow our retail agency portfolio to 14 shops. In 2019 I took on the role of Head of Commercial adding responsibility for the commercial aspects of our home-working franchise and online businesses.
The overall profile of the business
Fred. Olsen Travel has been trading since 1988 and is part of the Fred. Olsen Ltd. Group. The company consists of 14 retail agencies, a Business Travel department specialising in Group and Marine Travel, the GoCruise & Travel home-working franchise, the Fred. Holidays tour operation and also operate as UK General Sales agents for Star Clippers, Collette Tours & various river cruise lines including Amadeus.
The values that are personally important to you
The values that are most important to me personally are honesty, hard work, positivity, and integrity. I love the travel industry as I find most people match these core values and the enthusiasm, passion, and work ethic throughout is unrivalled. The dynamism across all of the sector plus openness to share ideas and best practices between businesses and competitors continues to drive me and the Travel Industry forward. I want to be better today than I was yesterday and feel this ambition is met by Fred. Olsen Travel and the industry as a whole.
James Beagrie, Meon Valley Travel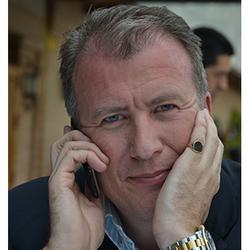 Name of business and location
Meon Valley Travel. Based in Petersfield, Leicester and Dublin
Your position within the business
Managing Director
The overall profile of the business
Borderless Specialist Business Travel Management providing 24/7 emergency medical assistance. International and professional sector corporate travel management, holidays and white label Affinity Partnerships.
The values that are personally important to you
Through Repats, Business and Leisure we save lives, save money and sell the dream. Customers range from private clients through to global brands commanding savings, safety, ground-breaking innovation and the perfect blend of talent and technology. Our staff are like a fine coffee…following an award-winning recipe of talent and experience complimented with a little spirit and perfectly blended for maturity. When harvested we infuse raw talent with the knowledge to satisfy every palate. We are in an industry that actively invests in every step of the process from sourcing the brightest beans to delivering the most authentic value. I believe in fair trade and care for every team member in cultivating the most delicious experience that customers can trust.