Meet the Non-Executive Directors
Steven Esom, Non-Executive Chairman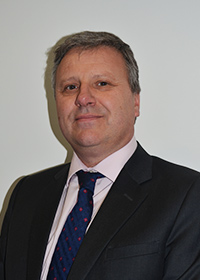 Steven is an experienced Board member of consumer facing businesses and chairs a number of boards across the food and retail industry. These include British Retailing Consortium, Cranswick Plc, Advantage Travel Partnership and GB Boxing responsible for developing Olympic medal potential boxers. He is also the major shareholder of Product Chain, a specialist sales and trade marketing agency established for over 20 years focusing on developing successful brands into multiple retailers, food service and wholesale sectors.
His retail career included Executive Director at Marks & Spencer responsible for Food, prior to that Managing Director of Waitrose from 2003, rapidly expanding the business with two major acquisitions and leading the successful repositioning of Waitrose as a national fresh food lead retailer, after initially joining the John Lewis Partnership as Waitrose's Director of Buying. Before joining the Partnership, Steven spent most of his career at Sainsbury's in commercial roles, including a period with its US subsidiary Shaws, based in Boston. He has served as a Non-Executive Director of Carphone Warehouse and a founder Non-Executive Director of Ocado.
---
Jeanne Lally, Travel Bureau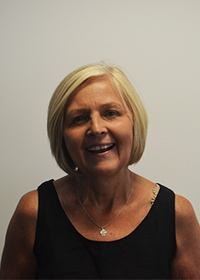 Name of business and location?
Travel Bureau Gosforth, approximately a half a mile to the north of Newcastle city centre.
Your position within the business
Managing Partner with responsibility for marketing and commercial.
Your background
35 years in travel industry, the majority as a tour operator starting on reservations with Thomson Holidays regional office, then onto agency sales. Prior to being in travel I worked for Marks & Spencer, Wilkinson Sword and as a secretary in an engineering, pollution control business sending technicians and equipment all over the world.
The overall profile of the business
Travel Bureau has been in business for 55 years, so has a great local heritage and is split 50/50 business travel and leisure with 18 staff. We are all about a bespoke approach, our proposition and focus is on customer service delivering excellent value on both sides of the business. Leisure specialises in honeymoons, cruise and long-haul multi-sector holidays.
The values that are personally important to you
Respect and integrity are top of my list personally and professionally as well as enjoying the job every day and investing in the team of people you work with. We are in the most amazing industry which we sometimes forget because of all the challenges it brings. What we sell to our customers has a genuine emotional connection helping to create memories and experiences that they want to share with us when it works well and when it doesn't!
---
James Beagrie, Meon Valley Travel Group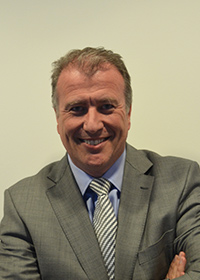 Name of business and location?
Meon Valley Business Travel Ltd. with branches in Petersfield and Leicester.
Your position within the business
Managing Director.
Your background
James has spent his life travelling the world for both business and pleasure. After founding and building one of the most successful Insurance and Worldwide Emergency Medical Assistance Companies at 23, James joined the Board of Aon UK Plc helping steer the business through acquisition and consolidation before further indulging his passion for travel by acquiring Meon Valley Travel from First Choice Plc in 2002.
James is currently non-executive Director of the Advantage Travel Partnership and an active supporter of The Focus Partnership. He has personally and in business won national recognition and numerous industry accolades underscoring his reputation as a straightforward nice guy with a talent for good business.
A keen pilot himself he enjoys classic Motorsport, plays golf badly, lives for his family, shoots, ski's, and loves to work. James' experience in travel and the wider business world is encyclopedic and his passion exhausting.
The overall profile of the business
We are in the help business. We never close. Open 24 hours a day, 365 days a year the Meon Valley Travel Group is a UK based professional buyer for worldwide travel requirements. Drawing upon 50 years' experience Meon delivers three core specialties of Leisure, Business and 24-hour Emergency Assistance, underpinned by a hunger for excellence and proven appetite for quality, care and value. Every time we answer the phone we either save a life, save money or fulfil a dream.
The values that are personally important to you
Be brave and care for those around you.
---
Jackie Steadman, Traveltime World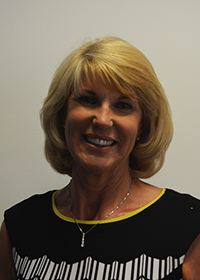 Name of business and location?
Traveltime World Limited based on the High Street in Berkhamsted, Hertfordshire with a managed office in Manchester. Our wholly owned subsidiary, Athena Holidays is a UK Coach holiday business, primarily servicing the 'silver market'.
Your position within the business
Director and 50% shareholder in the business.
Your background
Came into travel by 'default' having previously worked in telecommunications for Avis Car Rental, later moving over to UK Operations for Avis. Started Traveltime World in December 1994.
The overall profile of the business
Primarily a leisure retail travel agency with a turnover of £2.8m, with a total of 7 staff – a mixture of full-time or part-time, specialising in luxury travel and activity holidays. We also have a UK coach holiday business, Athena Holidays (50% profit sharing business partner) running UK holidays and day trips, targeting the 'silver market'.
The values that are personally important to you
Family values, giving quality time to my family and friends.
---
Joanne Dooey, Love to Travel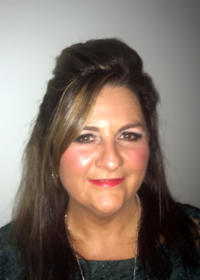 Name of business and location?
Love to Travel – we have offices in Coatbridge and Motherwell in Lanarkshire
Your position within the business
Owner/Director
Your background
I started my career over 30 years ago in Lunn Poly on the counter selling holidays. I moved to Going Places as they formed from Pickfords and Hoggs, as a manager moving to regional manager within three years covering Scotland. I was then regional manager for Thomas Cook, staying for a few years before moving to the Co-operative Travel as regional sales manager looking after retail shops in Scotland and Cumbria, then latterly with Thomas Cook so over 18 years managing retail stores in a regional manager role.
I set up Love to Travel three years ago and we are mainly leisure travel. We are also a member of Advantage Managed Services.
The overall profile of the business
The business is primarily leisure, although we have a few business accounts.
The values that are personally important to you
The values that are important to me are integrity and honesty. I like to work hard and play hard. Always treat your team and customers the way you like to be treated, as they are the ones who make your business.
---
Nick Marks, Baldwins Travel Group
Name of business and location?
Baldwins Travel Group, HQ: 25/27 Grosvenor Road, Tunbridge Wells, Kent, TN1 2AJ
Your position within the business
Joint Managing Director
Your background
I have been in Travel for 19 years, before that I was a buyer for Armani and DKNY.
The overall profile of the business
70% retail, 25% Business Travel, 5% FX. 60 Staff members.
The values that are personally important to you
Follow your passion, be prepared to work hard and sacrifice, and, above all, don't let anyone limit your dreams. #Quote Donovan Bailey
---
Christian Gleave, Review Travel Ltd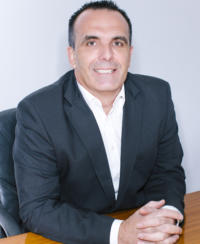 Name of business and location?
Review Travel Limited
Head Office: 117 Wilmslow Road, Handforth, SK9 3ER
Hertfordshire: 104 High Street, London Colney, Hertfordshire, AL2 1QL
Lancashire: Suite 5, Shorebury Point, Amy Johnson Way, Blackpool, FY4 2RF
Your position within the business
Chief Executive Officer
Your background
Over 30 years in the travel industry. Acquired a majority share-holding in Review Travel in 2002. My job role now is to steer the company's overall business strategy.
The overall profile of the business
23 staff
Business Travel only
Specialist MICE and group travel division
Hotel specialists
Review Travel has invested heavily in leading technology therefore we have the ability to provide a range of customised online booking systems.
We appreciate costs have to be measured therefore Review Travel has the ability to provide bespoke invoicing and detailed management information for more effective time management.
The values that are personally important to you
Integrity, Commitment, Confidence, Flexibility and Perseverance.
---
Tim Brookes-Parry, Apex Travel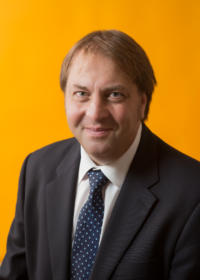 Name of business and location?
Apex Travel, Rhuddlan North Wales (1966-2016…. celebrating 50th years in business!)
(also TTG Top 50 UK Agent nominated- Wales shortlisted top 5)
Your position within the business
Sole Proprietor
Your background
Shrewsbury School 1971/76
Midland Bank 1977/82
Apex Travel Proprietor from 1982-present day (34 years)
The overall profile of the business
Primarily leisure business, specialising in sports holidays/groups etc…). 3 full time staff.
The values that are personally important to you
Every day we are responsible for making 'dreams come true' for all of those around us, and I believe that in these changing times travel agents have to be 'big enough to matter and yet small enough to care'. That is why the Advantage Travel Partnership is so vital to the future of the independent travel agent, achieving business goals and aspirations, through financial strength and technological pioneering.
---