Meet the Global Business Travel team
We know we are the leader in the global business travel sector representing 70% of the UK TMC market – we specialise in understanding the business travel sector providing our members with best-in-class products, services and technology.
But what's behind the scenes is a hardworking team that continues to innovate, helping Advantage members move their businesses forward by offering them dedicated business support, finding pioneering and new business solutions on their behalf, and understanding that collaboration across the whole travel ecosystem is key to their combined success.
Whether it's setting up specific strategies to enhance a member's income revenue through Advantage's wide product portfolio or maximising earning potential through Advantage's Global Accommodation Programme, an open relationship is set from the start, so our members feel comfortable approaching the team via e-learning, face-face, and telephone consultation. The team headed up by Guy Snelgar, invests time to help navigate members through challenging trading conditions, ensuring their businesses thrive and grow – but also playing a role in investing in future talent development across the industry.
Read below to find out more about this amazing team and some of their key areas of focus…
Member engagement
Andy Boorman, Kate Wye and Sophie Lotinga work in the business development team and focus their time on speaking to members, offering business consultancy, networking and spending time with them to understand any challenges they are facing, training requirements and how Advantage can best support them. John Hobbs-Hurrell heads up our Global Network bringing together TMCs from all over the world.
Fares & Ticketing
The Advantage Fares Desk service consists of Suna Ibrahim and Sabina Khan. It provides members with all aspects of fares and ticketing, including support with GDS queries, distribution of nett fares to our members and working with the commercial and business development teams to support members.
Maximising earning potential
Sonia Michaels, Claudia Collins, Stephen Baxendale, Nadine Holly and Kelly Warner look after our broad range of supplier partners and strive to provide demonstrable results through the partnerships we have with a broad range of travel and technology providers.
The team host many member events each year – which are crucial for us to stay close to members' objectives and challenges and spend time with our community of global independent TMCs and business travel focused partners!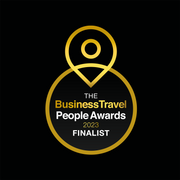 We are thrilled that our esteemed Global Business Travel Team have made it to the final round of The People Awards for Business Travel Team of the Year. You can find out more about the awards here. On 25 September, we will be cheering for our team as well as for all the other deserving nominees, good luck everyone!
Meet the team
Andy Boorman – Head of Business Development
Claudia Collins – Partnership Manager
Kelly Warner – Supplier Partnerships Manager
Nadine Holly – Supplier Partnerships Manager
Guy Snelgar – Global Business Travel Director
John Hobbs-Hurrell – Head of Advantage Global Network
Kate Wye – Business Development Manager
Lily Fox – Marketing Assistant
Saskia Murray – Senior Marketing Executive
Sonia Michaels – Head of Business Travel Services & Events
Sophie Lotinga – Business Development Executive
Stephen Baxendale – Technology Partnerships Manager
Suna Ibrahim – Air Product and Ticketing Manager
Sabina Khan – Air Product and Ticketing​ Executive