CLIA River Cruise Conference 2023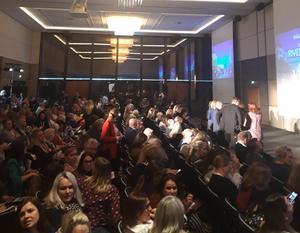 This week I attended the CLIA Riverview Conference in Vienna. It was an action-packed few days with a record 400 delegates attending, and six vessels to see in the space of three days! Now I know the river cruise sector, but with an ocean cruise background it's not the area I'm most familiar with, and I wanted to share some of my learnings, and images from the event.
The river cruise sector is relatively untapped (not for everyone, we know), but it really does seem to be one of the few lucrative holiday types that are becoming increasingly desired by potential clients, not just across Europe but also further afield - including even Columbia (with AMA Waterways in 2024).
Over the three days, we heard from the CLIA River chair, Jamie Loizou about some of the trends within this sector post-pandemic, which I found really interesting. Firstly, due to spiralling city centre hotel costs, it costs on average 30% less per night to stay onboard a river ship, and I can tell you that the quality of the accommodation is excellent! Currently, for forward bookings, clients that might have once considered a land-based tour are switching across to river, and there are some new exotic options that I hadn't even thought about, including the Magdalena river in Columbia.
In my opinion, the biggest opportunity right now for travel agents to consider when promoting river is to target couples looking to discover cities, which makes total sense to me. However, I wouldn't rule out solo travellers or families as river customers, as there are certain travel professionals out there delivering big business by introducing river cruising to them.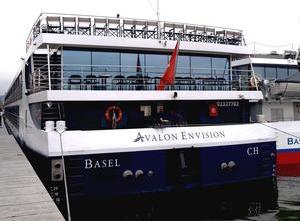 The quality of the ships and the standard of service might really surprise you, we were challenged to 'send our most difficult and demanding clients' as they'll be more than happy with all elements. My evening meal onboard Avalon Envision was really memorable, and I learned that they source all their produce locally, daily which not only supports the communities they visit but also makes everything taste a little bit better! Our wine was sourced from a vineyard just 5km away, how amazing is that?
AMA Waterways hosted us on the stunning AMAViola, my room even had a French Balcony, which is an amazing feature to maximize the ever-changing views! Like many of the operators, there's a fleet of bikes available for those wanting to stay active, and AMAViola features a gym, and sunrise yoga if that takes your fancy!
One of the main reasons to take a river cruise is to discover the local area, and with passenger numbers ranging from 100 to 165, the organised excursions are varied and graded (and often included) so great if your clients like to discover, guided by an expert. I think I'd be quite happy to head out independently, which is what I did in Vienna - what a stunning city.
During the conference, the CLIA team shared some top tips on how travel professionals should start their focus on selling river cruises, with the main one being 'just start talking about it'. Confidence will build quickly, and Advantage members should remember that our partnership with CLIA offers them access to dedicated learning modules and specific information about each operator. If you are an Advantage member, please click here to learn more about our partnership with CLIA.
CLIA's Top Tips for Selling River Cruise
Nominate a River Cruise champion within your business, so they can really focus on the opportunity and become an expert on the subject