Global Business Travel Review 4.0 - Out Now!
In June at this year's Business Travel Show, we published the fourth edition of our Global Business Travel Review in collaboration with travel technology and data analyst specialist Travelogix.
If you aren't familiar with our regular industry report – this is our 4th edition and for each issue, we set out to inform and educate the business travel community.
In this edition, we analysed data from over 14m records to give a detailed overview of the first five months of 2023 and look at how the travel landscape has shaped up. We've combined this with a commentary and insight featuring the largest number of industry collaborators yet, with important sector updates from across the business travel landscape including aviation, rail and accommodation.
Some of the topics covered include:
A new dawn for tech-focused travel management
The complexities around travel documentation
A global perspective on market performance
You can read the Global Business Travel Review here.
And for the first time, we have given Advantage members the opportunity to co-brand the review so they can share it with their clients. I'm really pleased with this review, at the recent Business Travel Show Chris and I sat down with Andy Hoskins from BTN Europe to do a deeper dive into the report, you can watch the video here.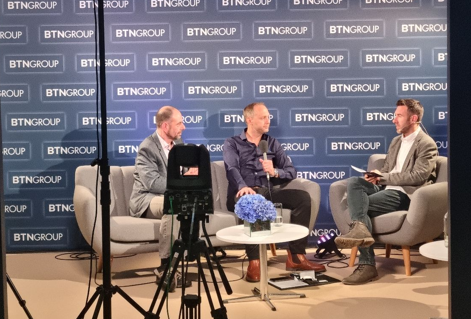 Pictured L-R: Guy Snelgar, Chris Lewis and Andy Hoskins.