Advantage Voices – "The travel industry is in excellent hands with leaders like this at its helm!"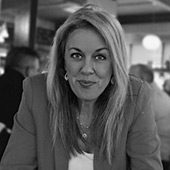 Olga Kelly shares her insights after attending a recent university careers day hosted at Bournemouth University in partnership with ITT Future You.
"Tourism is one of the fastest-growing industries on the planet, generating millions of new job opportunities worldwide, every year. Tourism is the 7th largest employer in the world. And yet, new talent coming into the travel industry from universities in the UK is decreasing. This needs to change.
I was thrilled to recently be invited to a career's day hosted by Bournemouth University in partnership with ITT Future You.
Over 250 students attended the day and heard from speakers including ABTA, Global Hospitality Services and UK Border Force. A panel of wide and diverse professionals hosted a Q&A session during the afternoon featuring a panel made up of five tourism (and hospitality) professionals, which I sat on.
Most of the questions asked focused on industry insights, and soft skills needed to perfect for the workplace and the future in technology. The consensus from the panel was to tell students they should go slow up the career ladder, to enjoy life as it's more than just work, and don't be afraid to make a mistake or two. To fail is also to learn. With the travel industry, it is like working with a big family. These students were advised that this friendly market was ready and waiting for them to sparkle.
In my view, it really was the students that stole the day. They overwhelmed us with interesting and intelligent questions. They were wholly and fully engaged. They took notes. They confidently approached panel members before and after the session. And those I spoke to directly made me feel incredibly inspired by their hardworking approach, how thoroughly understanding they were of the world and how it works, and they're resilience after being rejected so many times due to the incredibly difficult market they are in.
My main take away is that Generation Z isn't as power/status hungry as I had previously thought they would be. They are humble and charming and very hard working. And most of all, they are realistic on what to expect in and from the workplace. The travel industry is in excellent hands with leaders like this at its helm.
To future proof the industry and indeed your company, and to get a piece of this wonderful energy, we all must be more proactive in our planning. While of course, it's about contacting universities, who have travel/hospitality courses, and connecting with students, offering work placements and developing internship programmes, it's also about tapping into your own organisation's skills needs for both now and the future. Regardless of the size of your own organisation, understanding your future needs is essential. Not all graduates want to join a graduate programme. That said, GenZ isn't just looking for a job for the time being. They want a future. Not necessarily in one company, those days are gone, but they want to explore lots of different avenues.
At Advantage, we have done this with graduates – we call it the 'butterfly effect'. We plan a schedule for the individual that fits around the business's peaks that demand a ramp up of staff. This has been very well received by both the graduates and the company. And when we find their talent, we have our future org structure to work out their career for them, thus starting them out on their development plan.
This growth plan works for all our people, not just our graduates. There will always be a shelf life to a career in a small organisation, and also to how much any individual can get out of a company. Not seeing someone from graduate to retirement is not a failure, but it is a failure to not develop them, to not create future brand ambassadors for your company who maybe even one day might return.
Bournemouth University (BU) is one of the top universities in the world for the study of tourism and hospitality, ranked 3rd in the UK for hospitality, event management and tourism in the Guardian League Table 2019.
ITT Future You provides students with the opportunity to hear from industry professionals about their careers and hear their hints and tips for success first-hand."
Olga Kelly is Head of People & Talent at Advantage Travel Partnership