Changes to Thomas Cook documentation process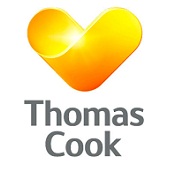 Important changes to Tour Operations documentation process
Changes to the current Customer Documentation and flight change notification process for all mainstream package holidays effective 20 June 2016. This includes the following brands; Thomas Cook, Airtours, Manos, Club 18-30 and Signature with charter flying. This will also impact Flexibletrips and Thomas Cook City Escapes bookings where the reference begins with a 1.
The aim of this change is to improve all customer communications, make them more clear and relevant to reduce customer confusion and calls.
Current process
When a customer books they receive a combined Invoice/Travel Document and then in most cases no further communication prior to their holiday departure.
New process
Customers who now book outside of 28 days prior to their holiday will receive a Confirmation Document, then at 28 days prior to their holiday they will be sent a Travel Document.
Documents issued or holidays booked within 28 days of departure will be issued with a combined Confirmation/Travel Document.
The first departure date to be issued with the new Travel Document will be 19th July.
Customers who booked prior to the change and depart on or after 19th July should expect a new Travel Document around 28 days prior to travel.
Flight Changes
Flight changes are unavoidable and will still be communicated, however the rules have been amended slightly.
Small changes under 1 hour, will be held and communicated on the new Travel Document 28 days prior to travel.
Changes between 2-3 hours will be communicated as now 84 days prior to departure.
Changes greater than 3 hours and up to 10 hours (was 6 hours) will be communicated immediately using the revised automated 'update' documentation process.
Changes over 10 hours (was 6 hours) will be sent a letter prior to the change being made on our systems.
Please note there will be no changes to the agent invoice documentation or cancellation documentation.