Advantage survey reveals consumers plan to take at least two holidays in 2023 despite the cost-of-living crisis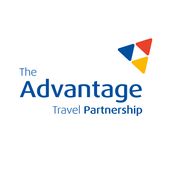 Almost a third of respondents will take two or more holidays in 2023
Tenerife is number one for Brits summer holidays this year
Holidaymakers in Northern Ireland proved to be the most adventurous with 41% saying they are likely to book an adventure holiday this year
Ahead of its annual conference in Benidorm this weekend, The Advantage Travel Partnership, the UK's largest independent travel agent partnership, has released research* which revealed that despite the current economic situation consumers are planning to take at least two holidays in 2023.
The research also highlighted that consumers are prioritising their holiday spend over takeaways, eating out and socialising with friends, proving travel is seen as a necessity rather than a nice to have.
The top five destinations for Brits jetting off to for summer holidays in 2023 are Tenerife, Majorca, Alicante, Lanzarote, and Antalya.
Unsurprisingly sun and beach were the most popular type of holiday with almost half of respondents indicating that they would be booking a beach destination this summer. However, city breaks also featured heavily and one in five people said they'd be looking booking an adventure break this year.
The research also showed new holiday trends are emerging across a younger demographic with 18 – 34-year-olds opting for adventure, wellness and escorted tours over sun and beach trips.
Advantage's nationwide research revealed some interesting regional trends including holidaymakers in the Northwest are the most organised and prefer to book well in advance with almost half of respondents having booked their 2023 holiday already. Holidaymakers from the Northwest also prefer a sun and beach holiday with 67% choosing this as their top holiday choice.
Consumers in Northern Ireland are the most money conscious with 67% admitting to cutting back on spending to go on holiday and 74% will give up socialising with friends and opting to stay at home so they can have their holiday this year. Northern Irish travellers are also more adventurous compared to the rest of the UK with 41% of respondents saying they are looking to book and adventure holiday this year with a hiking trip being the top choice.
Chief Executive of The Advantage Travel Partnership, Julia Lo Bue-Said, said: "it's interesting to see the data reveal that consumers are looking to take at least two holidays this year despite the economic climate. This shows that holidays really are a necessity and something people feel they deserve and are opting to cut back in other areas to ensure they can still go away. The date shows that Brits are keen to get out and explore and be more adventurous with their holiday choices. Our travel agent members are seeing strong bookings for this summer, and beyond which is a positive sign that the industry has bounced back."
Chief Executive of The Advantage Travel Partnership, Julia Lo Bue-Said, said: "it's interesting to see the data reveal that consumers are looking to take at least two holidays this year despite the economic climate. This shows that holidays really are a necessity and something people feel they deserve and are opting to cut back in other areas to ensure they can still go away. The date shows that Brits are keen to get out and explore and be more adventurous with their holiday choices. Our travel agent members are seeing strong bookings for this summer, and beyond which is a positive sign that the industry has bounced back."