Advantage Survey Reveals a Potential Shift in Where and When Younger Consumers Plan to Holiday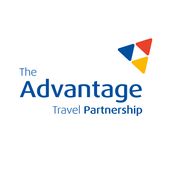 • Brits likely to book earlier than usual, in order to budget for 2024
• New destinations favoured over ones visited before
• Younger travellers to consider timing and destination in light of this year's adverse weather across Europe
• Mature travellers less likely to make changes to their annual plans
A poll* commissioned by The Advantage Travel Partnership, the UK's largest independent travel agent partnership, has indicated that younger consumers will consider the timing and destinations of their holidays following this year's extreme heatwave across Europe. Whereas the more mature holidaymaker, is less like to move away from taking a holiday in the key summer months and the destinations they visit.
Although the heatwaves across many popular holiday destinations this summer didn't impact those looking to get away in July and August, the new poll which was commissioned by Advantage to look at emerging trends for 2024, shows that 70 percent of people aged between 18 and 24 are somewhat or very likely to change the time of year they travel, as a result of changing weather patterns, compared to 25 percent of people over the age of 64.
62 percent of the younger demographic of customers are also likely to change their holiday destination as a result of the impact of the warmer climate in certain countries which is significantly less than those aged over 55.
The poll, which offers an insight into what travel agents should be thinking about when they market to new, younger clients also showed that consumers living in the East of England, Northen Ireland and London are the most likely to make changes to their travel plans due to climate change.
The poll also highlighted that consumers are continuing to prioritise their holidays abroad despite the cost-of-living crisis with 74 percent of respondents planning to take a holiday abroad in 2024,
and 76 percent of consumers looking to book their holidays earlier than usual, in order to save money.
68 percent of respondents said they would be booking a new destination they've never travelled to in 2024 rather than return to places they have already visited.
Chief Executive of The Advantage Travel Partnership, Julia Lo Bue-Said, said: "It's far too early to say if we will see a major shift in when and where Brits take their summer holidays, but it's interesting to see from the poll that the impact of the adverse weather conditions across Europe this summer has made an impact on the younger generation.
"What is very positive from the survey for us is that Brits are looking to book their well-earned holidays early. Booking early is a great way to manage budgets, it gives people more time to save up for the holiday and make the most of early booking deals. It's also exciting to see people looking to travel to new destinations that they've never been to before, travel should be exciting and it's great to see people looking to venture to new places."
"Disruption with strike action, changes to flights and other issues that impact the smooth running of a holiday have clearly left people wanting more support when they travel and this research, along with what our travel agency partners are telling us, shows that the professional services delivered by an expert Travel Agent are in high demand."
*OnePoll survey of 2,000 UK adults commissioned by The Advantage Travel Partnership, August 2023