Luxury tour operator, Carrier, shares it's trade promise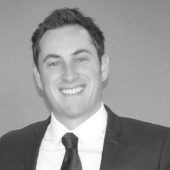 A Note from Rick Milne, Head of Sales
"Travel Agents will often ask me how much of our business is generated by the trade and they're always surprised when I say the figure is over 80%. Very few of our competitors can say the same and whilst we accept direct bookings, we have never pursued a "direct only" strategy.
In the past, key competitors of ours have targeted travel agent customers, made their agency sales teams redundant and then returned to the trade when it hasn't worked. Carrier has never done this. Some of our competitors claim to be trade only but own another brand selling to the public directly, often at reduced prices.
We realise that you have a choice when it comes to placing your luxury holiday bookings and therefore would like to take this opportunity to highlight our promises to the trade."
Carrier's trade promise
Carrier will not discount prices to direct consumers (unless price-matching a competitor).
If a client has clearly received a quote from Carrier via a travel agent but decides to call directly, Carrier will encourage the client to book with their travel agent. If for any reason they want to book direct, Carrier will pay full commission on the booking.
Travel agents get 12.5% commission on the full package price, including commission on airline taxes. There are no hidden exclusions.
Carrier will not capture your clients' details for marketing purposes before travel or in resort. Carrier categorically will not target clients who book through travel agents.
Carrier provides dedicated reservations contact numbers to travel agents, which are charged at the local rate.
Carrier have a field sales team who support travel agents through pre-arranged sales calls.
Travel agents can order brochures as needed via trade-gate.co.uk.
Carrier provide 24 hour emergency support for agents who have clients overseas.
Just back from…
The Carrier Reservations team have spent a lot of time in destination, developing their already excellent product knowledge. They continue to offer intricate understanding and expertise on a daily basis.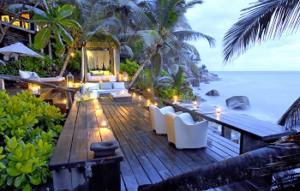 Bush & beach relaxation in Kenya & the Seychelles
Lindsey Ingham highlights the exceptional tailored service at a unique oasis in Kenya followed by a secluded sanctuary in the Seychelles.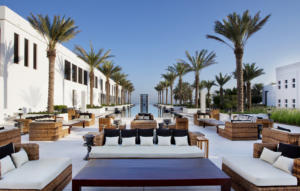 The allure of Arabia
Sally Yendley has recently returned from this intoxicating country and couldn't wait to share her top highlights from the trip.
For more information, the latest news, reviews and incentives, visit carrier.co.uk/traveltrade