ADVANTAGE TRAVEL PARTNERSHIP REPORTS SOAR IN HOLIDAY BOOKINGS SINCE TURN OF THE YEAR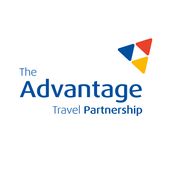 The Advantage Travel Partnership has reported a soar in bookings since the beginning of 2023 with a particular spike in sales last Saturday, known as Sunshine Saturday, with sales up on this day alone 117 percent compared to the same Saturday in 2022.
Overall, since the beginning of the year, sales across the Partnership's UK network of travel agency partners is up 75 percent versus the same period in 2022. Last week weekly trading was up 87 percent week-on-week and May 2023 was the top selling month amongst Advantage's travel agent partners. The Partnership is seeing the shoulder seasons selling well and family holidays bookings have also been really strong.
Advantage says that 30 percent of holidays that were booked last Saturday are departing in the next 12 weeks and the top selling destinations being booked are Spain, followed by Greece, Turkey and the USA, and predicts that sales are very likely to remain high into "Blue Monday", the name given to the third Monday in January which has been coined as the most depressing day of the year.
Julia Lo Bue-Said, CEO of The Advantage Travel Partnership, said: "The figures so far this year are really encouraging and especially so on Sunshine Saturday. Despite the difficult economic climate, people are clearly reluctant to give up their holidays and are making the most of the great deals that are on offer. For those looking to book a getaway to beat Blue Monday there continues to be some amazing deals still to be had with Bulgaria and Estonia great examples for those looking for wonderful beaches at a lower price point. Sicily and Sardinia are also great value destinations for 2023 due to the increase in flights operating from the UK and Malta is a among the best-value destinations for some winter sun.
"For those looking to book a getaway without stretching their budget it's worth trying something new when looking for a destination, many of the traditional holidays come with higher price tags as they are in high demand. There are bargains to be had by branching out, especially if a tour operator has just added a new destination to their programme and are encouraging people to travel there.
"There are also great deals to be had if holidaymakers are willing to be flexible on dates, location and airport. For example, there are cheaper flights to Turkey if you fly into Dalaman where you can easily visit the resort of Marmaris. Being creative with where you stay can also be cost effective like choosing smaller family run accommodation over hotels.
"Our Sunshine Saturday figures show that people are already thinking about saving on their trips by travelling in the shoulder season and if it's possible to do so, avoiding peak times really does help save on costs. It can mean cheaper flights, cheaper hotels and the opportunity of visiting major sights without the crowds.
"When it comes down to booking the holiday, it's always worth booking with a travel agent. Agents have an incredible amount of knowledge and experience as well as access to hotels and flights at great prices to help consumers find the best deal for their budget."