Advantage Non-Executive Director Board Election Results 2022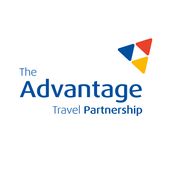 The Advantage members have demonstrated their confidence in the existing Advantage Travel Centres Limited board structure, as Suzanne Horner is re-elected unopposed.
Suzanne, who holds the position of Chief Executive Officer at the Gray Dawes Group, and is Chairperson of the BTA Board, expressed her willingness to extend her tenure for a further three years before the elections, having already served one three-year term.
Together with the existing members, the Board is strengthened further by the recent addition of Debbie Flynn, Manging Partner of Finn Partners, in an advisory role drawing on her extensive global PR and public relations experience.
Jeanne Lally, who has served for two terms as a Non-Executive Director, will step down at the company's next Annual General Meeting.
Suzanne Horner, who has been a Non-Executive Director of the Advantage Board since 2019, said: "The past few years has been the biggest challenge of most of our lives and I am honoured with the rest of my Board Colleagues to have had the opportunity to support Julia and the team as they have navigated through. The next 3 years will see Advantage really grow and excel and I am delighted to be at the table to offer my help and support wherever needed."
Jeanne Lally, from the agency The Travel Bureau and who joined the Board in 2015 said: "I have thoroughly enjoyed the last seven years as an Advantage Non-Executive Director. The role lifts me out of my current day job as Joint MD of The Travel Bureau, a travel business which is operationally focussed. I've been able to use my skills and experience to act as a critical friend to the organisation in a dynamic environment, working through challenges and opportunities supporting the CEO and Executive Team alongside my fellow NED's. The role demands a strategic view of the wider industry to always ensure Advantage and the membership remain focused on delivering at a world-class level. My time as a Non-Executive Director is an experience I will look back on with a huge amount of pride."
Steven Esom, Advantage's Chairman added, "I would like to pass on my sincere thanks to Jeanne for her contribution and commitment to Advantage over the years. She has been a highly valued member of the Board and steps down with our thanks and best wishes for the future.
"I am also delighted that Suzanne has been re-appointed and will continue to work alongside Joanne Dooey (Love to Travel), Sharon May (Worldwide Travel Solutions), Chris Marks (Baldwins Travel), James Beagrie (Meon Valley Travel) and Paul Hardwick (Fred. Olsen Travel), as we come out of the pandemic and move into the recovery phase.
"The last two years have been unlike any other for our industry and I would like to take this opportunity to thank Julia and the Advantage team for all their hard work during the past 12 months, and our members for their unwavering loyalty during this very challenging period.
"As we move forward, we have a very clear strategy for the future, one that will build on and strengthen our leadership position as the UK's largest independent travel agent partnership and deliver long-term sustainable growth for the company and all its stakeholders."
The Advantage Travel Partnership AGM will take place on 11 May 2022. Further details will be forwarded to the Member Shareholders in mid-April.