Key member of Advantage Financial Services team shortlisted for National UK Insurance Broker Award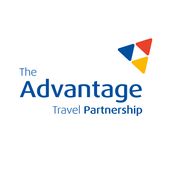 Parul Derodra of The Advantage Travel Partnership's Financial Services division, which offers travel bonding and insurance solutions, has been shortlisted for Unsung Broker of the Year in the UK Broker Awards 2023, recognising her service levels over the years.
The UK Broker Awards celebrates the very best that the profession has to offer and is the only ceremony dedicated purely to brokers.
Derodra has been working with Advantage for over 22 years, having started her career in a member support position. She quickly worked her way up through the partnership and was promoted to the senior role of Broking Manager for Advantage Financial Services in 2008, where she provides leadership of the bonding side of the operation.
Heather Haggis, Head of Financial Services, The Advantage Travel Partnership, said: "We are all delighted that Parul has been recognised in these prestigious awards. She has provided an exemplary contribution, not only to Advantage over the past 20 years, but also to the UK travel bond industry during her years of service, and today she is well-known and respected across the bonding market. She has led a really challenging agenda over the last few years with the pandemic but has continued to deliver over and above on achieving our strategic goals in this important area of our business."
Derodra added: "I am absolutely thrilled to have been recognised in these awards. To have made the shortlist is a huge achievement for me personally and I am really looking forward to attending the event later this year."
The finalists will be announced at the UK Broker Awards event, hosted on 12 October 2023, at VOX in Birmingham.