Make the most of your travel with Eurostar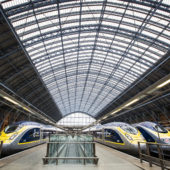 Eurostar, the high-speed rail service connecting the UK and mainland Europe, offers packages for groups looking to travel across its routes.
Travel between London and Paris, Brussels or Lille in around two hours, city centre to city centre. Or head south to the sun between London and Lyon, Avignon and Marseille.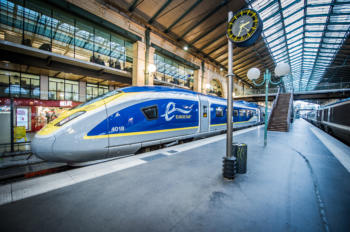 Customers can take advantage from:
Great value, reduced prices and flexible tickets across all of their travel classes
The ability for conference delegates to book and pay for their own tickets online
A tailored experience from 10 people to a whole train, with the opportunity to add your colour scheme or logo on board, and for personalised messaging on their screens and announcements
Customers travelling by Eurostar can enjoy a range of benefits including:
Seamless city centre to city centre travel, with stations located in the heart of their destinations
Fast and convenient check-in - groups are asked to arrive only 45 minutes before departure (or 10 minutes if travelling Business Premier)
Generous, free-of-charge baggage allowance with each passengers allowed 2 bags/suitcases and 1 piece of hand luggage
No queues or baggage reclaim upon arrival - simply take your bag with you on board
Comfort and space on board to work or unwind, with on-board entertainment and free wifi on board their new e320 trains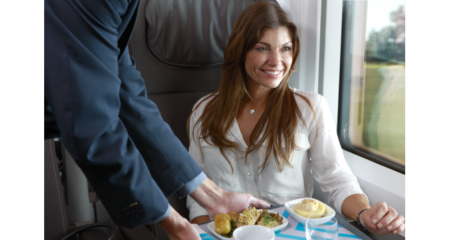 Special offers for exclusive carriages
E300 Train
Standard Class - Maximum 56 seats Prices from £3,248
Standard Premier Class – Maximum 39 seats Prices from £5,616
E320 Train
Standard Class - Maximum 76 seats Prices from £4,408
Standard Premier Class – Maximum 36 seats Prices from £5,184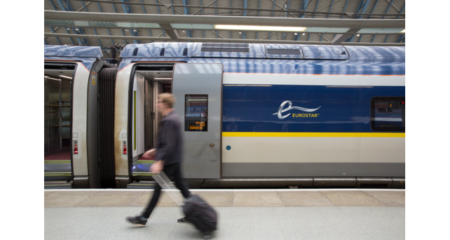 A travel class for every group
Business Premier – designed for Business
Total flexibility to travel when it suits you, as well as their boarding guarantee
10 minute fast-track check-in, so you can make the most of your day
Access to their exclusive Business Premier lounges
Delicious meals, designed for the time of day by Raymond Blanc
Standard Premier – Service and Style
A light meal and drinks served at your seat
Spacious coaches and comfortable seats
Complimentary magazines
Easy 30-minute check-in
Standard – Smart and Easy
City centre to city centre
Easy 30-minute check-in
No hidden costs – everything's included
2 for 1 entry to top galleries and museums in your destination
Plenty of snacks, drinks and meals on board at Café Métropole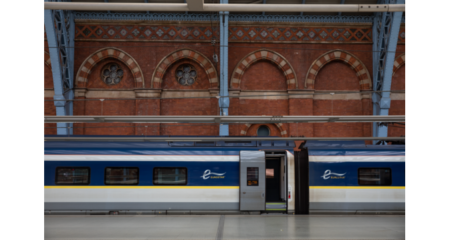 To find out more visit http://eurostar4agents.com/mice