Advantage Travel Partnership Annouces New Commerical Appointment To Drive Cruise Growth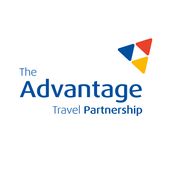 The Advantage Travel Partnership has today announced the appointment of Jonny Peat to the position of Commercial Manager - Cruise, with effect from 29 April 2022.
Peat joins the consortia from luxury cruise line, Celebrity Cruises where he has been since 2014 in a number of positions, including Regional Sales Manager and most recently, Luxury Business Development Manager. Before that Peat held positions with Viking Cruises, Thomas Cook and Princess Cruises.
The role will report to John Sullivan – Head of Commercial.
Sullivan said: "Jonny is a great appointment and will be a strong addition to the team as we focus on growing our share of the cruise market moving forward. "
"With his extensive experience of the UK cruise sector and a strong profile across the UK travel industry, he will work closely with our network of cruise partners to further strengthen our cruise proposition for members as well as help us drive our overall cruise strategy, through developing a robust and enhanced communications and events programme with our Cruise Champions."
Typically, the Advantage Travel Partnership generates over £400m of cruise sales annually and are looking to grow their share of the market.
Sullivan added: "Whilst Cruise was badly impacted during the pandemic, the long-term growth prospects of the industry remain strong, and we want to be in a position to fully leverage the opportunities this will bring for members."