Industry first for digital screen travel store technology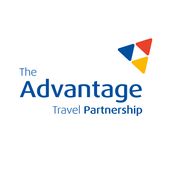 Advantage to roll-out The Advantage Travel TV Network nationwide
At the Advantage Conference 2023 today, Kelly Cookes, the Partnership's Chief Commercial Officer, announced that following the successful trialling of in-store digital window screens during the past three months, new digital signage technology known as The Advantage Travel TV Network will be rolled-out across Advantage's national network through an exclusive partnership with Flexi-Reps.
The first wave of this initiative will see 30 Advantage stores adopting the new digital screens in their store windows, with a further 20 planned for installation over the coming months. This new technology enables members to boost bookings by showcasing unmissable holiday content with the latest offers and availability in their store windows.
Kelly Cookes, Chief Commercial Officer, said: "This exciting initiative is part of our work to ensure that members are fully modernising their in-store environment and becoming an omni channel offering. Members have been involved with the project since its inception through our Members Steering Group, and the feedback has been extremely positive."
Cookes says the unique aspect of the new technology is that the screens have a data box attached to them that collects and aggregates viewership data. This provides members with real-time data on how many people have stopped to watch the screen and what content they have watched for the longest periods, helping members shape their own marketing propositions accordingly, whilst providing real time audience analysis for the member's commercial partners.
Craig Davidson of Flexi Reps / Halo Nomadix, who is leading this project on The Advantage Travel TV Network, added: "These commercial grade screens allow Advantage members to transform every single A4 window card offer into a TV commercial in a very easy to use format and template, whilst also allowing them to share their own brand identity. The rich content stops customers in their tracks to engage with offers, and with the viewership data delivered to the data box, it's game changing from what agents' have had in the past."
Advantage will provide two thirds of the content with each member able to control a third of the content. The Advantage content will include videos, commercial messages and offers from key suppliers and tourist board partners, giving members the opportunity to add local messages that could include any local offers or information about local events. Content will be continually updated and streamed to members via the box attached to the screen. Members who already have a screen will be able to bolt on the data box.
Advantage member, Horizon Holidays, is currently using multiple screens to display offers, videos and QR codes to attract customers. Hamza Waris, Horizon Holiday's CEO, said: "These screens and the digital platform are now playing an integral role in our business as we are based in Morrisons Supermarkets. With the amazing high footfall we get, we use the new screens to bring offers and destinations to life, which attract customers who then engage with the rich content we display."
Scott McCabe, Project Director at Oasis Travel, also an Advantage member, added: "With a substantial investment from 'The Royal Pitch', we are now developing a dedicated Royal Caribbean Window that will showcase a selection of the brand's most captivating content. Furthermore, with plans to roll out more digital screens to all our offices, customers will be able to envision themselves enjoying their ideal travel experience, whether it's a beach holiday, a cruise, luxury travel, or a UK break. The immersive and captivating content offers us a new way to engage and interact with potential customers, hopefully sparking interest in what we have to offer."
Whilst some other sectors, including estate agents, have been using this technology successfully, it is not currently used in travel.
Davidson continued: "I have had the pleasure of working with the Advantage leadership team for the past 20 years and they have always been really supportive of my projects in the past, which is why I selected them as my exclusive partner for this technology. I am delighted to say it's been brilliantly received by their members and screens are now in place in Scotland, England and Northern Ireland. By the end of the year, we will have 50 - 100 screens installed across the Advantage network."