The Advantage Travel Partnership Publishes Global Business Travel Review 4.0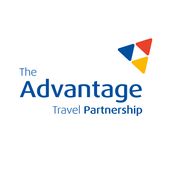 UK travel market has recovered to 90.8% of 2019 figures
Average transaction value 44.9% higher than the same 5-month period in 2022
New booking volumes in April 2023 were 4.6% higher than April 2019
Business Class and First Class bookings outperforming both 2019 and 2022 levels
68% of Advantage member TMCs seeing approaches from new customers who previously booked business travel themselves
London - The Advantage Travel Partnership, in collaboration with travel technology and data analyst specialist company Travelogix, has published the fourth edition of its Global Business Travel Review. The review looks at how the travel landscape has shaped up between January 1st – May 31st 2023 and features the largest number of industry collaborators yet, with important sector updates from across the business travel landscape including aviation, rail, and accommodation. For the first time, Advantage members will have the opportunity to co-brand the review so they can share it with their clients.

The report's data is based on the analysis of 14.83m records, going back to 01 January 2019 and through to 31 May 2023, with an aggregate value of £8.16bn in transactional revenue.
Key findings from the review include:
Domestic market transaction volumes have recovered to 90.8% of 2019 figures in terms of volume alone for the period 01 January 2023 to 31 May 2023.
Across all transactions, the average transaction value for the period 01 January 2023 to 31 May 2023 was £432.35. This was 44.9% higher than the same 5-month period in 2022 (which was £298.47) and 6.5% higher than the whole year average for 2022 (which was £406.12).
The average trip duration has increased by a further 1.1 days in 2023 to date (or 15.6%) versus the total 2022 average of 7.1 days, with the average trip now at an all-time high of 8.2 days.
For the period of 01 January 2023 to 31 May 2023, there was an average advanced purchase of 31.6 days, which exceeds the total 2019 average by some 8.2 days.
Business Class travel has seen the largest growth when compared across the cabin classes and to previous years: making up 18.7% in the first 5 months of the year. This equates to a 3.2-point increase versus the same period in 2019, and a 3.6-point increase versus the same period in 2022.
First Class is also outperforming 2019 and 2022 numbers at 2.6% of all bookings made in the first 5 months of the year. This equates to a 0.7 percentage point uplift versus the same period in 2019, and a 0.1 percentage point uplift versus the same period in 2022.
Guy Snelgar, global business travel director of The Advantage Travel Partnership, said: "The headline that the travel recovery remains strong, despite current global economic uncertainty and high travel prices, is great news. This matches reports from Advantage members of a buoyant business travel market, particularly in the SME space.
"Shifting priorities and cost challenges are driving changes in many companies' behaviour, with 68% of Advantage member TMCs seeing approaches from new customers who previously booked business travel themselves but are now recognising the need for a professional travel management company."
Chris Lewis, founder and CEO of Travelogix, said: "With most global travel markets rebounding well from the pandemic, and many surpassing the volumes seen in 2019, we're delighted to be able to present many more positive metrics herein.
"To be almost back in line with 2019 figures is a testament to the strength and endurance of our industry, which is driven by our human need to connect with people face-to-face.
"The travel behaviour metrics for 2023 to date show us that people are booking further in advance, travelling for longer and spending more on travel than ever before, which is incredibly positive news to report and confirms the value that our industry brings to the global economy."
The Global Business Travel Review 4.0 also contains insight from industry leaders including Daniel Price, CEO and Co-Founder of JYRNEY, Jacqueline Starr, Chief Executive of Rail Delivery Group, and Advantage's CEO Julia Lo Bue-Said. Edward Hunt, Lead Product Manager of Thrust Carbon, addresses sustainability in business travel. In addition, detailed sector commentary is provided on the current state of the business travel industry, the complexities around travel documentation, and the impact of artificial intelligence.

Advantage Global Network's John Hobbs-Hurrell looks at the global business travel landscape, with updates from global partners including representatives in these countries:
China, which lifted all Covid travel restrictions in early 2023, has seen a major increase in the demand for travel. International flights are expected to return to 2019 levels by the end of 2023.
North America has experienced strong growth in Q1, particularly in meeting and conference travel. However, business travel is expected to slow in Q2 and Q3, as air, hotel and car costs remain stubbornly high, and companies look to control their expenses in light of an economic slowdown.
India reported an increase in international trips as a result of easier access to visas and the removal of travel restrictions. Changes to passenger behaviour following Covid have remained with travellers continuing to book business class flights and chauffeur-driven cars.
South Africa has seen the majority of agents returning to profitability following increased demand for travel. They are seeing a significant trend of regenerative travel with a focus on green energy and sustainable travel practices.
Portugal reported that most bookings are still being made at the very last minute. The main travel destinations being booked are EU countries such as Germany, France, Spain and Italy. These are followed by booking to Brazil, the USA, and Africa (Kenya, Tanzania, Senegal and South Africa).
Poland, Hungary, Romania and Czech Republic saw lower spending due to high levels of inflation as well as the ongoing war in Ukraine. Transaction volumes are at 85% of 2019, whereas turnover is 110% of 2019. Hotel reservations for the domestic and international markets are sitting at 120% of 2019 in terms of volume of bookings and total revenue.