Easter Holiday departures almost back to pre-pandemic levels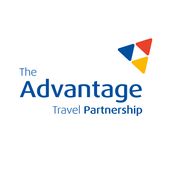 The Advantage Travel Partnership, the UK's largest travel agent consortium, has analysed recent data that shows bookings for the Easter holidays are almost back to pre-pandemic levels. Comparing booking data from its Advantage Managed Services (AMS) members, the consortium found that departures for the Easter period are down by only 10%, compared to Easter 2019.
Kelly Cookes, Leisure Director, Advantage Travel Partnership, commented: "It's really positive to see that Easter bookings are almost back to the numbers we saw in 2019. We know that the pandemic has created pent-up demand for holidays and this together with the easing of restrictions, is clearly helping to drive further confidence among consumers."
Cookes added that average transaction values are also higher for Easter breaks than in 2019, and whilst this in part reflects higher holiday prices, consumers are also looking to spend more on their holidays this year.
She added: "Holidaymakers are definitely looking to make their next holiday that extra bit special this year, and whilst the rising cost of living is biting, spending on travel and holidays is so far proving resilient. We are actually seeing many consumers looking to trade up on their holidays, to make up for not travelling overseas for the last two years."
Advantage's top selling five destinations for Easter breaks include, Tenerife, Costa Blanca, Lanzarote, Antalya, and Costa Del Sol, which remain consistent and similar to those booked in 2019, with Spain and her islands and Turkey remaining firm favourites among travellers.
"As we look forward, there continues to be some great deals out there for summer holidays, but capacity is filling up and we anticipate that availability will be in short supply as we approach the summer months. We would encourage holidaymakers to book soon and take advantage of the good deals, guaranteed fares and discounts currently available in the market," continued Cookes.
"Whist the cost of living is rising, it is unlikely that this will have an impact on travel and holidays until next year, as the airlines and tour operators will have already hedged their fuel costs and contracted hotels for this year," she added.
She also added that using a trusted and knowledgeable travel agent who is able to guide travellers through the booking and travel process remains absolutely key.
"A good number of destinations still have a labyrinth of restrictions and complexities to navigate in order to arrange travel, so we absolutely recommend that consumers work with their local travel agent to ensure they get expert advice, guidance and complete peace of mind."