94% travel agents report an increase in new customers, 63% are optimistic about the year ahead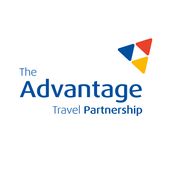 A recent business impact survey* conducted by The Advantage Travel Partnership has found that 94% of travel agents are reporting an increase in new customers for 2022 and that 63% are optimistic about the year ahead.
Canvassing its members ahead of National Travel Agent Day on Friday 22nd July 2022, The Advantage Travel Partnership found that there was much cause for optimism among agents – even after two turbulent years of pandemic trading and restrictions, as well as the onset of the cost-of-living crisis and the continuing 'travel chaos' headlines this summer.
Of the 94% who are seeing an increase in new customers, 30% reported that these new customers fell into the 35–44-year-old age bracket, with 33% of new customers aged between 45-54 and 15% over 60.
The respondents reported that the largest type of new customer using a travel agent is specifically looking for assistance with complex itineraries and recommendations for where to travel, closely followed by those seeking a luxury break and then by those booking a family holiday.
These new customers are coming to travel agents for the added security and peace of mind they offer, as well as for advice on more complex itineraries or more 'bucket-list' style holidays following two years of being unable to get away. Despite the cost-of-living crisis, the average booking value has increased.
While the top line statistics from the Business Impact Survey paint a positive picture, travel agents are still feeling the effects of the last two years with 60% of respondents reporting that they still had an outstanding Government loan to pay from the pandemic. This is impacted further with over 90% of agents saying that their operating costs have increased by up to 50% in the past six months.
In total, 92% of respondents think that the outbound travel sector needs greater support from across the political spectrum. In response, The Advantage Travel Partnership has suggested all its members contact their local MPs during the summer recess to invite them along to see the role of the travel agent in 2022.
Julia Lo Bue-Said, CEO of The Advantage Travel Partnership said: "It's fantastic to see that so many of our members are optimistic about the year ahead – and that so many of them are seeing an increase in customers after a very difficult two years.
"On National Travel Agent Day 2022, it's our mission to dispel the myths around travel agents – that they are only for the older generation, that they are more expensive, that the role is outdated – and instead show their value to travellers to ensure peace of mind when planning their holiday. It's clear that many people still see the invaluable role they play in getting away.
"But after all that travel agents have endured over the course of the last two years, as well as the uncertain times ahead, it's more important than ever that the industry gets the support it so badly needs – and we are using National Travel Agent Day 2022 to call on customers, the industry and the government alike to rally around our travel agents."