Advantage's latest Business Impact Survey shows a surge in people booking with travel agents to plan and customise their bucket list trips in 2023 and beyond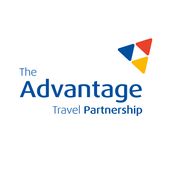 A new Business Impact Survey* conducted by The Advantage Travel Partnership across its travel partners has seen a huge increase in people looking to book their holidays with travel agents. 96% of Advantage members that took part in the survey are seeing new customers as consumers seek help to customise and plan their trips this year. 52% of these new customers are aged between 45-54 and 20% of new customers are aged 35-44. The majority of members that took part in the survey have said that growing their businesses and client base is their greatest business opportunity at this time and the organisation has plans to help members maximise this opportunity.
The Business Impact Survey has also shown that people are changing the way they travel. 69% said that they had noticed changes to the types of holidays people are booking post pandemic with 53% reporting that bucket list escapes are proving the most popular with their customers as people no longer want to put off the holiday, they've always wanted following three years of restricted travel. Advantage members reported that the United States remains the most popular long-haul destination but that they are seeing an increase in bucket list trips with bookings to see the cherry blossom in Japan, luxury safaris and the Rocky Mountaineer in Canada. Advantage members are also seeing lots of multi centre itineraries around Australia New Zealand and the Far East being booked this year.
Pent up demand has already resulted in a huge surge in cruise bookings in 2023 by cruisers who had their trips cancelled or postponed during the pandemic. Enthusiasm for cruise holidays is reflected in Advantage's Business Impact Survey with 50% of customers looking for cruise holidays which suggests that this demand isn't going to taper off any time soon as people book trips to the Galapagos and Antarctica.
As with all sectors, Advantage members are also seeing an increase in demand for luxury. The luxury travel sector was in many ways the most robust throughout the pandemic as people with high incomes adapted to the restrictions by opting to use private jets and private villa stays. They were also the market least affected by the cost-of-living crisis. The Advantage Business Impact survey shows that Luxury travel continues to be at the forefront of post-pandemic travel trends with 47% of Advantage members seeing customers booking luxury getaways.
The Business Impact Survey also showed that customers are looking for guided adventures with Advantage members seeing 28% of people looking for escorted tours and group bookings to places such as Costa Rica, India and South Africa along with European tours as people want to experience more authentic, localised, responsible touring holidays.
The statistics paint a positive picture for travel this year and show that although the cost-of-living is continuing to bite many consumers, people are reluctant to give up travel. However, the survey results did reflect that although there is pent up demand for travel, increasing costs and staffing issues are affecting travel agents. Canvassing its members, ahead of its annual conference, The Advantage Travel Partnership found that for 47% of members staffing was their biggest concern followed by 41% for whom it was increased operating costs and 31% market pricing. 38% said they were recruiting people with no travel experience to provide training to backfill staffing.
The Advantage Travel Partnership found that there is ultimately much cause for optimism among agents – even after the turbulent years of pandemic trading and restrictions, as well as the onset of the cost-of-living crisis and the continuing 'travel chaos'. The rise in new customers booking through agents, shows that customers are looking to travel agents for their knowledge and expertise to help them personalise and plan the best trips for their budget and have human contact to help them navigate post-pandemic travel.
Julia Lo Bue-Said, CEO of The Advantage Travel Partnership said: "Given the current booking trends, we anticipate that there will be a record number of calls and visits to travel agents this year across the UK as people look to book a much-needed break away and what better way than to engage with their local, trusted expert. It's wonderful to see that amongst the negative headlines around travel with persistent strikes and rising prices, that so many of our members are feeling optimistic about the year ahead and are seeing their customer bases grow exponentially."
"Our Business Impact Survey shows that there is a lot of pent-up demand for travel and that people are continuing to prioritise travel despite the cost-of-living crisis. However, our survey also shines a light on the pressures facing small and medium sized businesses who are struggling with increasing costs and staff shortages. Outbound travel is evidently an incredibly valuable industry to the UK economy as well as delivering significant social benefit. The sector by virtue of the fact it sells outbound travel, often gets overshadowed by ministers who consider it as a sector taking money out of the UK.
"Travel agents are best placed to help consumers navigate booking holidays that account for their various needs, desires, concerns and budgets. What is reflected in the results of our latest Business Impact Survey is that people are continuing to prioritise travel and that consumers have found there really is no substitute for agents who act as advisors, who know their clients and can provide expert consultation, support and peace of mind."