Advantage announce the return of its Big Celebration Lunch after a three-year hiatus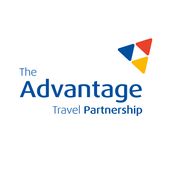 Advantage Travel Partnership has announced the return of its Big Celebration Lunch, which will take place later this year at the Hilton Bankside on the 1st December 2023.
The popular and well-attended event makes its return after a three-year break imposed by the Pandemic.
Kelly Cookes, Chief Commercial Officer, Advantage Travel Partnership, says that members and supplier partners have responded really positively to the news and tables are filling quickly.
Business Partners and suppliers of Advantage sponsor tables and then invite Advantage members to be their guests for the afternoon. Around 250 guests are expected to gather at the event for a 3-course lunch, drinks and entertainment. The event is to be hosted again this year by well-known TV presenter Mark Durden-Smith, and a host of awards will be presented to mark outstanding achievements.
Cookes said: "This event has always been about celebrating the achievements of our members and supplier partners, and this year it will be no different. The pent-up demand following the pandemic has seen the industry recover quickly and it will be great to gather at the end of the year and recognise the success of our amazing members and supplier partners."
Details of the award categories and further details will be announced in the coming months.