The Advantage Travel Partnership welcomes three new members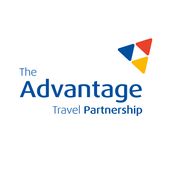 Company says travel businesses are increasingly looking for support from consortia who can offer support in all areas of travel
The Advantage Travel Partnership has announced the signing of three new members, two of which have joined the consortia due to Advantage's key strengths in both business travel and leisure travel.
Reliable Travel, ExploraTours and Ambassadeurs Travel Management, who have joined Advantage from other consortia in recent months, citing that Advantage's strong proposition and product and services portfolio was behind their decision to move.
Guy Snelgar, Global Business Travel Director at Advantage Travel Partnership said: "We are thrilled to have three new travel businesses join the Advantage family. It's positive to hear that businesses such as Exploratours and Reliable Travel services made the decision to move from other consortia because they felt we were the ideal fit to meet their current and future business needs. Both businesses need access to our full range of services and products to support both their business travel and leisure travel activities, which we are able to provide.
Mr Snelgar added that Advantage is seeing an increase in members looking for consortia partnerships who can provide support in both business and leisure travel.
He added: "We are seeing a rise in members offering both business and leisure travel services – we know we offer the best product portfolio out there. Our industry leading suite of products and services is available to every member for them to select as their business evolves. We look forward to working with Exploratours, Reliable Travel and Ambassadeurs Travel Management more closely in the future to help them grow their businesses."
Reliable Travel, who have been trading since 1985, are based in Belfast. Currently, they operate a 60% leisure and 40% corporate split, with a mixed client base consisting of corporate SMEs, Manufacturing, and Marine/Offshore clients. Stephen Torbitt, Company Owner of Reliable Travel said: "We chose to move from a different consortium to gain access to Advantage's full product portfolio across the leisure and corporate travel space as we believe the offering brings more opportunities to our business and client base."
Established in 1947 and based in North London, Exploratours is a full-service travel agency specialising in long-haul holidays to Asia and Africa as well as providing business travel services to SME's and other unmanaged business travel segments. Exploratours has a well-experienced team with an average of 30 years' delivering a proposition that is fast, efficient, and commercially attractive to their clients.
Vinod Shah from Exploratours said: "As a business, we had a rethink of our priorities and strategy and decided that Advantage is an ideal fit to move forward to grow our business and to achieve our goals. The transition has been very smooth and the engagement with the Advantage team has been encouraging."
Ambassadeurs Travel Management is a London Mayfair-based business, established in 2019 that primarily focuses on corporate travel, currently employing a team of 15, they specialise in providing high-end luxury management services provided by their offline experts, as well as offering a self-booking facility for SME businesses. Proudly part of the Ambassadeurs Group the agency has access to a range of exclusive high-end hospitality facilities, available to VIP members and trade partners alike. They have recently rebranded and have big expansion plans over the next 12-18 months.
Oliver Stokes, Director at Ambassadeurs commented on the decision to join Advantage: "We wanted to join Advantage to further enhance the trust and value proposition of our proudly independent travel brand, as well as gain valuable industry insight from other partnership members who we are now privileged to sit alongside".