Advantage Voices - BTA Winter Conference
Industry insights from the Advantage community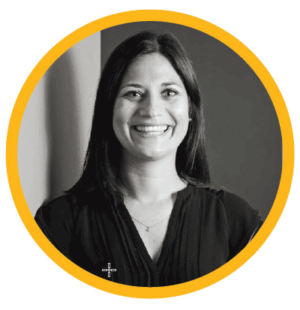 Sonia Michaels gives us a round up of the BTA Winter Conference in London.
Last week I attended the BTA's Winter Conference at Congress House in London. Clive Wratten welcomed an audience of 190 delegates to his first BTA conference as CEO, highlighting his aim to create a united business travel community that will work to define the future, not tweak the past. The content for the day was themed around 'A Different View' covering subjects such as politics, customer service, aviation and cyber security.
Despite being on her way to Vietnam, Advantage Board Director, CEO of Gray Dawes Group, and BTA Chair Suzanne Horner delivered her first Chairman's address by pre-recorded video.
She introduced four new executive Board members, followed by a personal commitment to improve the gender balance of the board and welcomed well-known industry figure and friend of Advantage, David Clare, as the new Events Manager for BTA, highlighting that over 40 events will be delivered by the BTA during 2020.
A Different View on Politics
The conference got off to a great start with the first session providing a journalist's view of the current political landscape. Ben Kentish from the Independent, and Nicola Barlett from the Daily Mirror, shared their opinions on a variety of subjects, which included a view that the current Government had ambitions to shift the political landscape permanently, or at least for a generation. They also share interesting insights into how the media were treated during the 2019 election campaigns.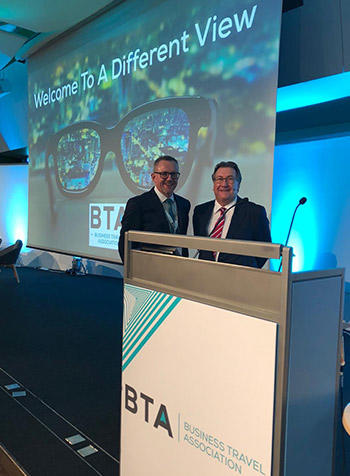 A Different View on Customer Service
An interesting discussion followed with a panel session addressing the subject of customer service. Personalisation and empowerment of staff were both key messages that came out of the conversation moderated by Steve Dunne, CEO of Digital Drums. EasyJet's cabin crew services & standards Manager, Angela Mullen, strongly expressed her opinion that the culture of customer service must start from the top and that internal customer service between departments as just as important. She also shared her view that social media responses should be controlled by customer service functions within a business as there is a window of opportunity to turn a situation around from a negative to positive experience with a quick and effective reaction. This view was strongly backed by Bradley Joyce of Avanti West Coast who added that it's important to celebrate positive comments too.
When asked their thoughts on this subject, the panel unanimously agreed that there are generational differences in customer service expectations and a different approach is needed.
A Different View on Crime
The next session was titled 'A Different View on Crime' and provided eye-opening insights into the world of cyber security and the dark web with the audience urged to ensure that their organisations have robust data policies and incident response plans in place.
The most interesting learning for me in this session was the information shared on the new ISO Travel Risk Management Standard, expected to launch late 2020/early 2021. We will be closely monitoring the progress of this as it is likely to create a large amount of work for corporates and therefore an opportunity for TMCs to provide a support service.
A Different View on Aviation
Robert Carey, Chief Commercial and Planning Officer for easyJet, shared that 20% of the airline's total revenue is generated by business travel passengers, highlighting the importance of our sector to the airline. He went on to share impressive insights into the airlines' sustainability investments, as the world's biggest buyer of carbon offsetting products. Continuing on the subject of sustainability, Carey shared that the airline has categorised their activity under three headline pillars of offsetting, innovation and waste management concluding with a standout prediction that we will see electric aircraft in our skies by 2030.

A Different View on Ground Transport
The Penultimate panel discussion took a different view on ground transport, with conversation centred around the future of electric vehicles. Zip car currently has a fleet of 300 electric vehicles in London and this is only set to increase, but the panel express their views that a change in infrastructure is critical to support this move. Louisa Bell of Avis Budget made an interesting personal prediction that we will see a significant move from owned vehicles to a future where all cars are on lease plans, comparing the shift with the move from owning DVD's movie downloads on demand.
A View from The Board
The concluding panel provided a light-hearted and entertaining end to the day with representatives from the partner and executive boards being quizzed on a variety of hot topics such as Brexit, sustainability and the best industry acronyms! The take-away conclusion from this session was that collaboration is key, we must trust each other and never stop having fun as an industry!
Overall it was a really interesting and informative day with lots of opportunity to meet with many our Advantage members, (whom are also BTA members) as well as supplier partners and other industry colleagues. All of the subjects covered impact the entire business travel industry, so as we look ahead to 2020, Advantage will not only ensure we address the principal challenges on behalf of our own members but will continue to collaborate with the BTA and our other Industry Association colleagues, to ensure we are united for the greater good of the industry as a whole.
As I come away from the BTA conference my thoughts are firmly on what differentiates Advantage Business Travel. Our proposition is all about commercial success as we redefine and develop our product and services. The growth of our airline fares desk and the appointment of my colleague Simon Bennett, who is growing our airline contracts carries significant benefit for those members that are part of our collective air agreements. Our collective business travel buying power has recently grown by an incremental £350m as we continue to welcome new members into the Advantage family.
Whether its meetings and hotels, access to a global partner, or the introduction of new technology partners; Advantage Business Travel has an exciting year ahead. A year to transform and realign so that we continue to deliver commercial success to all our stakeholders.
Click here for more thought leadership and industry insights.