Advantage unveils sustainability focus at annual Conference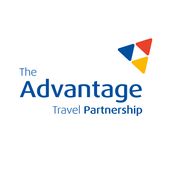 At the Advantage conference today, Julia Lo Bue-Said, CEO opened the session discussing sustainability and explaining supporting members with their ESG strategies is a top priority for the UK's biggest consortium of travel agents. Lo Bue-Said explained Advantage is committed to developing its range of products, services and partnerships to help members on their sustainability journeys.
To support the development of products and services, Advantage is introducing a Sustainability Member Steering Group made up of a diverse mix of members to help develop and input into the strategy. Colleagues across Advantage HQ have also been recruited as Sustainability Ambassadors to help keep the business focused and embed sustainability across the business.
Julia Lo Bue-Said, CEO, The Advantage Travel Partnership, said: "Our members have been focused on rebuilding their business following the pandemic and now the next crisis faces our businesses – the impact of climate change. We know many of our members are at the start of their sustainability journey and are unsure of where to begin. We are committed to providing them with the tools to start taking their first steps now and we are confident that Advantage is in the best possible position to support our members in developing their own ESG frameworks."
"We are appointing a Member Steering Group on Sustainability, so we can share best practice amongst the membership and better understand the products and services our members need.
"In addition, we have recruited colleagues based at Advantage HQ to be our Sustainability Ambassadors, who will work with our senior leadership team in developing our own ESG framework. They will hold us to account and ensure we continue to make strong progress in this important area. For Advantage's future conferences too 'Travel for Good' will be at the heart of what we do and we'll work to ensure our trip has a positive impact on the people and places we visit."
Lo Bue-Said also confirmed that through its partnership with Trees4Travel, Advantage is offsetting all emissions from this year's conference, as well as delegates travel to Benidorm and gave a commitment going forward to offset all event emissions and those related to Advantage people travelling to Advantage business events.
During the session, Lo Bue-Said also confirmed that members now have access to Trees4Travel and two further sustainability partners to support them, from managing the development of their own ESG frameworks, through to offering clients tools for offsetting carbon omissions.
Trees4Travel is a UK award-winning environmental 'tech for good' company that enables Travel Agents and events to be planet and people positive. Their technology includes a suite of calculators that translates emissions into trees. Through the partnership with Advantage, Trees4Travel will be offering a portfolio of products to both retail travel agents and TMCs to help them manage omissions for their clients.
Thrust Carbon has been developing and providing technology solutions for travel sustainability since 2019 and has been working with The Advantage Travel Partnership for 3 years. Thrust Carbon intelligence, unpinned by award-winning technology enables effortless mapping of a sustainability journey.
Advantage's latest partnership, announced at the conference, is with Greengage. Greengage is a specialist in environmental sustainability, providing independent advice and support to the travel and events sector, helping organisations create a pathway to commercial success through helping the planet. Their CEO Andrew Perolls, addressed delegates at the conference today in Spain, giving them examples and insights to how they could enhance their sustainability journey through a number of simple steps.
Perolls said: "We are delighted to be working with Advantage to help to position their members as environmentally conscious businesses and to be their preferred green accreditation provider. The purpose of our collaboration is to collectively empower travel organisations to create meaningful change to help fight the environmental crisis. Our aim is always to help, guide, educate and make the whole process of putting sustainability firmly on the agenda easy yet powerfully impactful and real."
Greengage operates within the framework of the United Nations Sustainable Development Goals and have built all its platforms, systems and processes around these. They are also a member of the Global Sustainability Council and adhere to their criteria and guidance on global standards for sustainability in travel and tourism.
Greengage will be working with Advantage members on how they obtain the ECOsmart certification as a travel agency, which will in turn position them as a sustainable company with the right proposition in place to satisfy the requirements of customers. It will also work with members to review their internal processes and practices as well as the service they provide to clients, from a sustainability point of view.
Through its online survey and teams-based calls they will be able to assess members' current status and identify gaps, and then advise on any additional steps needed to achieve the accreditation.
Perolls added: "ECO smart is growing extensively, and we are aiming to be the number one recognised sustainability accreditation tool used by organisations around the world, in particular those in the hospitality, travel and meetings sector."