Advantage Travel Partnership unveils Advantage Tour Finder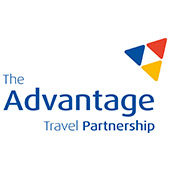 Advantage Travel Partnership launches the Advantage Tour Finder to help agents compare more than 10,000+ tours worldwide. Members will be able to source detailed tour information, itineraries and pricing with the platform customisable by tour type, duration, cost, destination and operator. Designed and powered by TourHound, Advantage members will have exclusive use from the end of May 2018 for a limited period.
Members will have free access to the Advantage Tour Finder via the Advantage members' intranet site. For members who have an appetite to drive touring and adventure enquiries, TourHound has created a white label platform that can be placed on an agent's website or Facebook page, for a small monthly fee, that will search and compare.
Advantage Tour Finder is mobile, tablet and desktop compatible. Analytics will also be available to help track trends, based on searches and responses.
John Sullivan, Head of Commercial, Advantage Travel Partnership, comments, "We are incredibly excited to give our members, for the first time, a search tool suitable for Facebook that also backlinks to members' websites. Working closely with TourHound, Advantage Tour Finder has been designed for travel agents who do not have a large technology development budget but do want an intelligent and easy to use platform that can be built and installed within a few hours
"The launch of Advantage Tour Finder follows the news that we, Advantage, have partnered with Association of Touring & Adventure Suppliers (ATAS) to give members a stronger proposition to grow their businesses. Members' have exclusive access to centralised ATAS training and accreditation, priority registration to the annual conference and fam trips, plus listing on consumer-facing agent member database. We are renowned for leading the way in new initiatives, products and services for members and see adventure and touring as the next growth area in 2018 and beyond."
Joanne Smethurst, Commercial Director, TourHound adds, "Tour Finder really is a one-stop solution for all agents' touring needs. Our platform uses API feeds from all major UK touring and adventure operators ensuring the tours, prices and information are the latest available. We also offer comprehensive technical support to all participating members."