Advantage Creates 'Traffic Light List Toolkit' to help agents navigate the list's complexities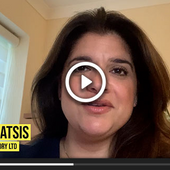 14 May 2021 – The Advantage Travel Partnership, the UK's largest travel agent consortium is continuing to support its travel agent members through the developing travel situation and has created a 'Traffic Light List Toolkit' to help them navigate the complexities of the recent government 'Traffic Light' list announcement.
The toolkit will include a wide range of information and assets to ensure that agents are able to provide accurate guidance and advice to their customers who are wishing to travel, with specific details on each of the three categories in the traffic light list. All of the assets will be easily accessible on Advantage's dedicated 'Restarting Travel Hub' on its member's extranet.
To help support agents with their clients' questions about the various requirements, Advantage has developed the toolkit which includes the following:
A video from Advantage's legal counsel, Joanna Kolatsis, from Themis Advisory Ltd., who will provide advice around travelling to different destinations following the Traffic Light List restrictions.
Information on travel insurance for customers travelling from 17 May, including details on policy cover relating to the Traffic Light List, and scenarios if booked travel plans need to change due to movement within the list, or the passengers contracting Covid pre and during travel.
Checklists to help agents navigate everything they need to currently consider when booking their customers to travel. This will include a concise list for front line sales staff and a more detailed version to help with general agent training.
Information and communication assets from the Department for Transport (DfT), setting out all the requirements for people travelling internationally from the UK, giving details for each of the Traffic Light bands, access to digital assets, key messages and example vaccine and testing documentation.
Bundled testing packages to make it simple for agents to get their customers ready to travel to Green and Amber destinations.
Frequently Asked Questions that have been created using questions that Advantage is currently being asked by members.
Signposts to other useful resources including an online dynamic tool for finding out what the travel requirements are for countries around the world.
In addition, agents will have access to marketing assets, which will include social media banners, customer magazines, digital bookazines, blog content and more to help to inspire existing and new customers. The hub will also include supplier information including flexible policy updates, and additional destination advice to ensure members have all the details to guide their customers through the booking process.
Kelly Cookes, Leisure Director at Advantage Travel Partnership commented, "The news that some international travel can resume on 17 May, is of course positive for the industry, however, it has caused a lot of uncertainty and questions about future travel. We have created this toolkit to ensure our members are well equipped to deal with the questions and enquiries they may receive.
"The intricacies around booking travel are so different to the past, and travellers now have a number of obstacles to overcome: when to book a test for their outbound journey, what kind of test they need to book, ensuring they have booked a test for the return leg, what insurance will/won't cover them for, how the country is classified, and so much more. There's never been a better time to book with a human travel agent, who will be able to guide clients through the booking process, and be on hand to provide all the required information so that customers can make an informed decision about their holiday choice."