Advantage Reports Strong Cruise Bookings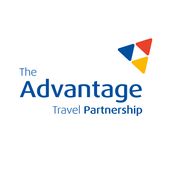 This week Advantage Travel Partnership has reported strong cruise bookings and its members have seen a spike in enquiries for cruise holidays, with multiple operators also reporting an increase in enquiries too.
In October 2022 Advantage enhanced and rebranded its dedicated member's cruise product community to become 'Latitude' to ensure that its members had all the tools they need to maximise their earning opportunity. As part of the rebrand, Advantage boosted its communication with members, sharing exclusive supplier news, video roundups and re-launched the Facebook group to create a safe online space to update members on the latest news and deals for cruise. Latitude has been enormously successful, and Advantage has seen a 70% growth in the community since the rebrand.
The success of the rebrand is showing in the strong cruise bookings that Advantage is seeing to kick off 2023. Average spend for cruise holidays across Advantage's members is up 25 per cent within mainstream cruise bookings, compared to 2022. Mediterranean cruises are proving popular as they offer consumers slightly longer trips from 8 to 10 nights with departures from Barcelona and Rome available with many operators. Short cruises of 2 to 4 nights to the Channel Islands, Le Havre and Amsterdam departing from Southampton are also selling well even into 2024. School holiday dates are currently being snapped up with customers making the most of reduced child places, all-inclusive and low deposit options.
Advantage is also seeing the demand for River Cruises persisting into 2023 along with a particular spike in Christmas Market cruises for 2023 which is a great way to see multiple cities across the festive period. The no-fly options for cruises also continue to be popular, particularly with families.
Advantage members have also seen more expedition and luxury cruises being booked and an increase in consumers upgrading their seats to business class for their fly-cruise, as Brits show they want to upgrade their trips, explore as many destinations as possible and no longer put off the break they've always wanted following the mandatory travel restrictions of the last few years. Advantage also reports that the luxury operators are selling cruises as far ahead as 2025 and that 2024 sailings are selling very well.
This month and next are key booking periods for cruise and Advantage has reported that whilst most bookings so far have been for Summer 2023, there has been an increase in the number of cruises being booked to depart in March and April this year.
Jonny Peat, Advantage's Cruise Commercial Manager said "Cruise bookings are bouncing back, and we are really encouraged by what we are seeing. Advantage recognised early on that the cruise industry is ever evolving, with new ships, routes and investment every day, and we have stepped up our cruise portfolio to our members to ensure we make the most out of the lucrative cruise business."
"Since the launch of Latitude last year, we have had fantastic feedback from our members who have said that it's transformed their cruise offerings. Many travel agents specialise in cruise, however, it's impossible for one agent to keep track of all the information out there, that's where Advantage has stepped up and considered the right approach for members by creating Latitude and enhancing our overall cruise focus. Engagement across our members has been higher than ever and we are seeing the results of their hard work in strong cruise bookings as they convert even more of their customers to cruise.