Advantage reawarded silver status in Investors in People under new criteria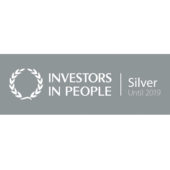 The Advantage Travel Partnership has secured its silver status, accredited by Investors in People, the standard for people management.
At the heart of Investors in People is a simple assessment framework, which reflects leading practices in high-performance working.
An IIP assessor met with a selection of Advantage employees to establish how the organisation demonstrates its ethos and company values, and to understand how this is implemented on a day-to-day basis.
The assessor concluded Advantage did demonstrate a high-performance environment and were impressed with the ethos and the learning and development programme being implemented, as well as how the organisation is living its values each day.
Managing Director, Julia Lo Bue-Said said "To be recognised once again under the new criteria of IIP shines a light on the high-performance, strong values and commitment demonstrated by the individuals within the organisation."
"It is a real achievement given the transformation of the business over the last few years. It reflects the passion and energy the team put in to making Advantage the best it can be. This high-performance enables us to be able to benefit our members in the best possible way."
Following a thorough and successful assessment procedure, the silver accreditation level was awarded to Advantage, as well as its benchmark performance provided, and recommendations for continuous improvement.
Investors in People is owned and managed by the UK Commission for Employment and Skills (UKCES), a publicly-funded, industry-led organisation, that offers guidance on skills and employment issues in the UK.
For more information, contact Colin O'Neill at Advantage Travel Partnership on 020 7324 3942 or 3934 or Danielle de Nervaux on 020 7324 3934.