Advantage Offers Free New Platform to Members to Tackle Fraud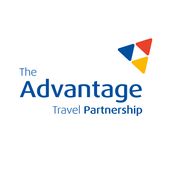 The Advantage Travel Partnership is offering its members a new platform designed to protect their businesses against various types of payment fraud by sharing details of fraudulent activity.
The new initiative follows its new partnership with PROFiT (Prevention Of Fraud in Trade), which was announced at its conference hosted in Spain in May.
The platform is designed to help protect against various types of fraud by sharing details of fraudulent activity against members' businesses, including card payment fraud, which Advantage says continues to be a challenge for its members, as does the setting up of bogus travel accounts with the aim of defrauding business travel members.
With Free access to the Intel platform, Advantage members will have one access license completely free of charge, allowing them to have a large number of database searches in real time. Through this access, they will have the ability to check credit card details, names, addresses, email addresses, telephone numbers, postcodes of individuals and IP Addresses.
Paul Nunn, Chief Operating Officer, The Advantage Travel Partnership, said: "As we know, fraud is not only expensive but also a time-consuming crime, and can have serious consequences for any business. By sharing details of any fraudulent activity on the system, members will be helping to protect not only their own business but also other travel businesses across the UK. The system is simple to use, and PROFiT will provide support and training where required."
Barry Gooch, Chairman of PROFiT, added: "We have an excellent and longstanding working relationship with Advantage and are delighted that they have signed a membership-wide agreement which will provide all Advantage members with access to our fraud prevention tool, Intel.
"We at PROFiT will continue to enhance and expand our fraud prevention tools with the aim of ensuring Travel Businesses have the best possible chance possible of mitigating the threat of fraud".
Further commenting on the new platform, Sharon May, Owner of Worldwide Travel Solutions, and member of Advantage, said: "For six months during the pandemic, my business identity was stolen and used for fraudulent activity. The support which I received during this time from both Paul Nunn and Barry Gooch was exceptional. This new platform is paramount as Advantage members, and the wider industry, can help each other by sharing information to assist in combating fraud."
Information shared on the platform is anonymised and gathered from various travel sectors to build up a vast amount of information to help protect against future crimes.
This week all members have been emailed with access details to the new platform.
PROFiT works closely with organisations such as Action Fraud and other police bodies.