Advantage Increases Passenger Volumes in Cruise by more than 150% during 2023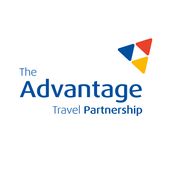 At the annual Cruise Conference of The Advantage Travel Partnership today, onboard Uniworld's Joie de Vie ship docked in Paris, Jonny Peat, Senior Commercial Manager - Cruise, talked about the growth the brand has seen this year across its cruise business.
Peat said: "Over the last 12 months we have grown our overall cruise passenger numbers by more than 150%, which is not only a solid reflection of the robust market we have seen for cruise this year, but also the unabating appetite that our members have for retailing cruise."
Peat reported that Ocean cruising outperformed River cruising during 2023 at a growth of +166%, and River cruising at +58%.
Peat hailed the success of Advantage's cruise business in 2023 to the Partnership's strengthened commercial proposition with its cruise partners, as well as the introduction of the Latitude brand.
The new brand, which brought together Advantage's cruise community and broadened the appeal of cruise to the wider membership, further redefined its cruise offering and was aimed at helping members expand their overall knowledge of cruise and support their growth in the sector, whilst also ensuring that members have access to the best tools and platforms to help maximise their earning opportunity.
Peat continued:" The focus we have placed on Latitude has really paid off and the Latitude brand is now fully established and a key driver behind the success that we have seen this year. The Latitude Cruise Community is currently 300 members-strong and growing, and we know that those engaging in this programme are seeing the huge commercial benefit of being part of this community."
John Sullivan, Head of Commercial, The Advantage Travel Partnership, added that across the Partnership, CLIA membership is also currently running at a 500% growth compared to 2022 and that the close ties between the two organisations have also played a fundamental role in Advantage's overall strong performance in cruise.
Sullivan said: "Our close working relationship with CLIA plays a key part of our success and we thank them for their support in what has been a phenomenal year of growth for us. Our ambition looking ahead is to continue to grow our share of the market in line with the ever-growing industry capacity. Over the next five years, there is due to be a further $44bn invested in new ships alone, so we have lots to aim for, as well as lots of opportunities to develop new products for our members.