Advantage Holidays & Cruise expands product range to launch new villa-inclusive packages through new partnership with SPL Villas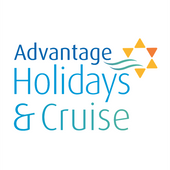 The Advantage Travel Partnership's in house tour operator Advantage Holidays & Cruise has announced a new 'Villa Holiday' product range for its members.
Through the new partnership with SPL Villas, Advantage members will now have access to 1,500 villa rentals in more than 100 destinations across Europe and Florida, with properties suitable for party sizes up to 36 people, which Advantage says reflects the continuing demand for multi-generational family and group travel bookings.
Members will benefit from the ability to package villa rentals with flights and ancillary ground arrangements as part of a fully ATOL-protected package, with recent feedback indicating a growing need for additional access to Villa and Flight-inclusive holidays at a time where options remain limited for agents without their own ATOL licensing.
Customers will also benefit from access to regional flight options from 34 UK airports, flexible durations from 3 nights or more, and a flat-rate £250 per person deposit with preferential balance payment terms of just 42 days to departure for European holidays.
To support the launch of this new proposition, Advantage Holidays & Cruise will be offering a bonus incentive of £50 per booking on all new bookings, up to 31 August 2023.
Members will also have the experienced Advantage Holidays & Cruise call centre team on hand to support with new bookings, a process which can often be time intensive on Villa Holidays owing to the number of passengers typically travelling.
Advantage product is offered to members on an exclusive and complimentary basis, with competitive commission and the ability to manage margins on every booking. The new Villa Holiday packages will be no exception and offers great earning potential for members.
Lee Ainsworth, Head of Operations, added "Through Advantage Holidays & Cruise we continue to pivot and align ourselves with the requirements of our members, ensuring we deliver the products they require to meet customer demand and maximise all sales and earning opportunities. The launch of Villa Holiday packages marks our second phase of product development after the introduction of Fly-Stay & Cruise at The Advantage Cruise Conference in October 2022, with further expansion plans being developed in collaboration with our members."
SPL Villas Managing Director, Edward Frampton-Fell, said "Our new partnership with Advantage Holidays & Cruise further demonstrates the value we place on trade distribution, something which has been part of our strategy since our launch. We look forward to strengthening our relationship with Advantage members and delivering increased opportunity for the trade and consumers to benefit from fully inclusive holiday packages."
Mark Pullen, Trading & Operations Manager added "We're delighted to be launching this fantastic range of villa rentals through our partnership with SPL Villas. Our call centre team have a combined experience of over 140 years in selling travel and they're looking forward to supporting our members to deliver these excellent value Villa Holidays to their customers."
Advantage Holidays & Cruise is the in-house tour operating brand within The Advantage Travel Partnership, Britain's largest consortium of independent travel agents.