Advantage & AITO's Outbound Travel Think Tank Partnership Driving Local MP Engagement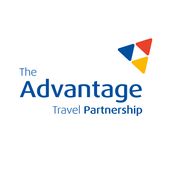 As part of their UK Outbound Travel Think Tank collaboration, The Advantage Travel Partnership and AITO, The Specialist Travel Association, last week launched their joint MP Engagement Programme, and as an initiative in response to National Travel Agents' Day.
The invitation was issued to all UK MPs to visit the shops and offices of the travel businesses in the constituencies in which the organisations' members are located.
This activity is a central part of The UK Outbound Travel Think Tank initiative, which was launched in October last year and which is supporting a wide spectrum of political and policy engagement work.
Over 330 invitations were sent to MPs across the UK, and visits have already taken place with local travel businesses, including The Rt Hon Dame Rosie Winterton, DBE, MP for Doncaster Central, who visited Dawson & Sanderson. Her visit, and others, are particularly timely given the considerable support that member businesses within both Advantage and AITO have provided to travellers affected by the fires in Rhodes and Corfu.
Speaking about her visit, Dame Rosie said: "I know that many of my constituents really value being able to go to a high street travel agent to talk about their holiday options and get good advice on what to book. Travel agencies are an asset to our city and play a big part in getting people into the city centre and the knock-on effect that has on other shops."
Other such visits as a result of the joint invitation from The Advantage Travel Partnership and AITO have included that of Andrew Stevenson, MP for Pendle, who visited Althams Travel in Clitheroe, and Chi Onwurah, both MP for Newcastle upon Tyne Central and also the Shadow Minister for Science, Research & Innovation - who visited Dawson & Sanderson in Newcastle.
Requests for future visits have been forthcoming from 30 more MPs and these will be fulfilled in August and September.
Julia Lo Bue-Said, CEO, The Advantage Travel Partnership, said: "We have been delighted with the response from MPs who want to visit our member businesses, and those members who have already had visits have said how beneficial they found them.
"Since launching our joint MP Engagement Programme initiative, we have seen a notable increase in engagement with the Government and with other influential policymakers. We are working hard to increase the overall visibility and awareness of the UK Outbound travel sector across Westminster, and these visits to members by their local MPs form a critical part of this work.
"Many of the MPs we have spoken to were not aware of their local travel businesses, nor have they had the opportunity to meet them in the past. We are therefore really pleased with the level of engagement we have secured through the launch of this programme so far, and will be ensuring that we maximise the number of MP visits to our travel businesses over the coming months.
"By illustrating to MPs how outbound travel businesses are central pillars of their local business communities, we are building a strong caucus of supporters in Parliament. This should strengthen considerably our case for the industry to receive better Ministerial representation, while also reminding those in power what a massive economic contribution the travel sector delivers to UK PLC and to the overall economy.
"Our efforts to get more industry players involved with our activity is ongoing. We are in the process of having positive conversations with a number of key travel brands and associations and are keen for others to join our Think Tank collaboration so that we can make further - and faster - progress."
Noel Josephides, a Director of AITO, The Specialist Travel Association, whole-heartedly supports AITO's joint initiative with Advantage Travel Partnership. He says: "AITO has invested a considerable amount of time and effort over many years in terms of lobbying MPs and also in encouraging AITO members to engage with their MPs to give them key facts about the travel industry, but this joint effort with Advantage is really delivering well.
"The travel sector has not only saved the UK from recession, according to the Office for National Statistics, but we are also responsible for creating a massive surge in consumer retail spend prior to going on holiday. Jointly, the outbound travel sector drives consumer pre-holiday spend to the value of £51 billion in terms of hairdressing, beauty treatments, new clothes, exercise classes, essentials from the chemist such as suntan cream and much, much more.
"Such figures are hugely powerful in terms of the most basic economic arguments, and they matter to Government. It is our joint responsibility to ensure that every MP across the land – many of whom are, of course, Ministers of State – knows just how important the
whole
travel industry is – not just airlines! - and that they recognise how little assistance they have provided us with in the past. The time has come for them to rate the travel industry as hugely important in terms of economic delivery to the country. We need to shout it from the rooftops – and the briefing documents provided by AITO and The Advantage Travel Partnership enable every one of us to do this with confidence."