Advantage to double the size of its cruise community in 2024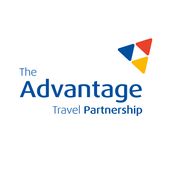 At the annual Cruise Conference of The Advantage Travel Partnership today, onboard Uniworld's Joie de Vie ship docked in Paris, Advantage set out its plans for further growth in 2024.
Building on the successful rollout of its Latitude brand in October 2022, the Partnership said it wants to double the size of its cruise community next year from 300 to 600 members.
Jonny Peat, Senior Commercial Manager - Cruise, The Advantage Travel Partnership said: "Cruise has become a lucrative sector for members and with the cruise market set for further growth in 2024, our members are looking for more information, greater insight, additional tools and superior product knowledge to fully leverage the commercial benefit of retailing cruise, and that's what we are aiming to deliver to them.
For 2024 Advantage is looking to double the number of Advantage-hosted ship visits. In 2023 the Partnership carried out ten exclusive visits, with a total of 150 members joining them from across the UK & Ireland.
Peat says that next year the aim is for every Latitude member to undertake at least one ship visit as having first-hand experience of ships and the respective cruise line's proposition makes all the difference when driving sales.
"In our experience, ship visits make all the difference to members and result in higher sales volumes, so that's a key focus for us in 2024," continued Peat.
Peat adds that a co-hosted 'First-timers FAM', is also in the planning which will allow members who are either new to travel or cruise to support Advantage's 'Yet to cruise' focus.
Additionally, an 'Exclusive Turn of Year Cruise Briefing' will take place for members, which will build on the success of Advantage's 'Cruise Month' activities back in September, in readiness for what is hoped to be a bumper January /February.
A series of regional training days in 2024 will also be introduced next year, bringing members together with cruise supplier partners, details of which will follow in the New Year, and will open to 'Latitude' members in the first instance.
John Sullivan, Head of Commercial, The Advantage Travel Partnership, concluded: "Through all our planned cruise activity for 2024 we are demonstrating how important the cruise sector is to us and the importance we place on the relationships we have with our cruise partners. With additional dedicated resources and even more focus, we are confident that we'll capitalise on this booming sector in 2024."