2023 Cruise Conference confirmed onboard Uniworld's Joie de Vivre in Paris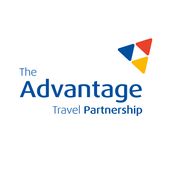 At its annual conference in Benidorm today, The Advantage Travel Partnership announced plans for its 2023 Cruise Conference.
The conference will take place from 18 – 20 November 2023 onboard Uniworld's River Cruise ship - Joie de Vivre - which will be docked in central Paris, near the Eiffel Tower. This prime position in Paris will allow delegates to experience what the city has to offer, as well act as a ship and destination showcase, in keeping with the Uniworld Luxury All-inclusive concept.
Jonny Peat, Commercial Manager, Advantage Travel Partnerships, said: "We hosted our inaugural cruise conference last year onboard Virgin Voyages in Ibiza and it was an outstanding success. For this year's event, there will be more of a luxury focus and we will be onboard one of Uniworld's luxury river ships, supporting our ongoing strategy to expand our members' knowledge of this sector of cruise and its growing popularity."
The overall agenda which will be announced in the coming weeks, will provide delegates with the opportunity to learn more about the booming luxury cruise sector whilst giving them an immersive experience into the Uniworld brand. Luxury cruise partners (ocean, river, and expedition) will also be in attendance at the conference which will allow members to further network and build relationships.
Commenting from Uniworld Boutique River Cruises, Angela Sloan, Head of Sales for UK & Europe added: "We're thrilled to announce that Uniworld will be hosting the prestigious Advantage Cruise Conference in November 2023. Agents will have the exclusive opportunity to immerse themselves in the unparalleled luxury experiences of river cruising as we gather in the beautiful city of Paris. Step aboard our magnificent Super Ship Joie de Vivre, adorned with 1920's Parisian-inspired décor, and discover the essence of opulence as she sails along the river Seine. With each Uniworld ship boasting a unique boutique design, we look forward to welcoming Advantage agents onboard and highlighting the extraordinary Uniworld difference. We can't wait to see them onboard!"
Commenting on behalf of CLIA UK, who has also confirmed its attendance at the conference, Andy Harmer – Managing Director, CLIA UK & Ireland, continued: "CLIA is delighted to be working alongside Advantage again this year following the success of their cruise conference in 2022. River cruise remains a fast-growing segment of the holiday market, and a huge opportunity for the travel agent community. We are excited to be joining the team in Paris and showcasing river cruise to the attending travel agent partners."
Peat went on to say: "As a partnership we are now retailing over £500m of cruise sales a year and it's growing all the time. More and more consumers are opting to take to the water and both Ocean and River Cruising is booming. Our own cruise community - 'Latitude' - has also grown by over 200% since it launched in October 2022, and we are now at 300 members and still growing.
"Members of Advantage's Latitude cruise product community are provided with the tools needed to maximise their earning opportunities through commercial support, exclusive training, and marketing. The sector represents a great opportunity for agents as CLIA has projected it to achieve 200m outbound passengers for the first time by the end of 2023."
Registration, when open, will be available to members of Advantage's Latitude product community initially.