Meet the Executive Directors
Julia Lo Bue-Said, Chief Executive Officer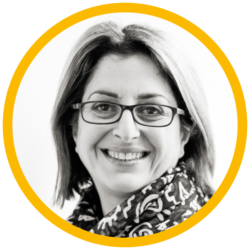 Julia became Managing Director of the Advantage Travel Centres group in July 2013, with responsibility for running the business on a day-to-day basis as well as developing the strategy and vision for the company. Julia was appointed Chief Executive Officer in April 2018 due to Advantage's continued business successes and growth.
With a sales turnover of approximately £4.5 billion and a diverse business model which incorporates membership of travel agents and travel management companies, an insurance company, an insurance broker as well as a shareholding in an international business, the role has enabled Julia to develop her skills even further as a leader in the industry.
Following a review of the business, Julia launched Vision 2020 – a strategic plan which outlines the business' key goals for the next five years; redefining the business culture to one of momentum, enthusiasm, high performance and energy; repositioning the business to The Advantage Travel Partnership providing greater clarity of its business-to-business ethos and membership value; restructuring of marketing and business development as core services to the entire group as well as the introduction of a new governance framework for the company.
Previously, as Leisure Director for Advantage, Julia oversaw the leisure travel function for the company where she was responsible for delivering best-in-class commercial arrangements across a wide portfolio of product.
With technology playing an ever-increasing part for the group, The Advantage Travel Gateway, a multi-channel distribution technology platform providing its members with access to aggregated product, was launched in 2010 with a newly created Gateway2 built and released in the summer of 2016. The new platform providing access to the Advantage tour operation – Advantage Holidays.
Having worked her way up to her current position, Julia has been at Advantage for 20 years. She has been an ITT board director since 2011, and in 2012 was inducted into the Women's 1st Top 100 Club for Travel and Hospitality.
Paula Lacey, Group Commercial & Membership Director
A senior commercial professional, Paula, joined the Advantage Travel Partnership in September 2016 as Group Commercial & Membership Director. In this newly created role, Paula as appointed to bring together various functions of the company across both its business and leisure travel disciplines, ensuring the company's focus remains on driving forward commercial opportunities for all Advantage members. In November 2017, Paula was promoted to Group Commercial and Membership Director, assuming responsibility for all commercial services as well as marketing and membership.
Paula joins Advantage from easyHotels where she held the role of Global Franchise Director and prior to that, held senior roles with TUI Travel Specialist and Activity Division, including Aviation Director and MD of Distribution for the Sport Division, and previous to that senior roles in Thomas Cook Retail and TV Travel Shop.
Paula is an excellent influencer with a clear record of building high-performing, customer-focused teams.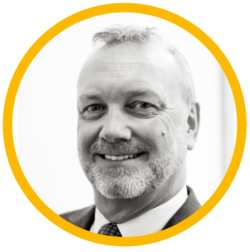 Neil Armorgie, Global Product Director, CEO WIN
Neil has been involved in the travel sector all of his working life. After leaving school he studied Travel and Tourism at University before undertaking a variety of roles with airlines, wholesalers and travel agency chains.
For six years Neil was Commercial and Marketing Director at the Advantage Travel Partnership, where he was instrumental in helping to build Advantage into the UK's leading independent travel group.
Neil then spent two years at Air Miles, the British Airways customer loyalty programme where he was Supplier Management Director.

In 2002 Neil joined The Worldwide Independent Travel Network. WIN is a global network of 6000 travel agents across 70+ countries with a combined turnover of US$15 billion. WIN travel agencies operate in all sectors of the market. WIN provides a network of professional and like-minded agents, enabling them to compete in an ever-increasing global market.
The WIN vision is to build 'the leading international commercial and marketing network of independent travel agents'.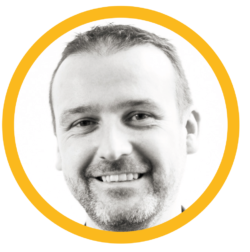 Paul Nunn, Operations Director
Paul has been with Advantage for more than 20 years and has always worked in financial operations, with technology and IT operations being added to his remit over the year. He had a particular pioneering role in set up of the Advantage Managed Services (AMS) franchise side of the business. His promotion sees him keeping the same title, but now stepping up to join the Advantage Group Board.