Meet the Executive Directors
Julia Lo Bue-Said, Chief Executive Officer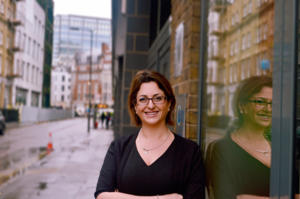 Julia is highly regarded as a spokesperson for the travel industry, regularly featuring in the UK travel trade press. Since the outbreak of Covid 19, her status as a champion for independent travel businesses has been elevated and she now regularly features on national television and on national mainstream news outlets by pivoting direction quickly to react with the ever-changing news agenda, ensuring that output was appropriate, relevant and in tune with consumer sentiment. In January 2021, Julia was announced as an 'Industry Influencer' on the Business Travel News Europe 2021 Hotlist in recognition of her part in leading business travel's recovery, driving change and representing the wider industry tirelessly through the Covid 19 pandemic.
Julia became CEO of the Advantage Travel Centres group in April 2018 having previously held the role of Managing Director since July 2013. With a 25-year tenure in the business, Julia's vision and passion of the sector has enabled her to transform the business culture to one of vigour and energy. Julia has introduced many changes across the business and the journey to transform continues. Julia believes passionately in the SME sector; that they are the lifeblood of business and in 2019 represented the company in the Parliamentary Review with the aim to share best practice amongst policymakers and business leaders. Under Julia's leadership, profitability and shareholder value have grown along with annual dividend payments to shareholders.
In 2012 Julia was inducted into Women's First Top 100 most influential club for Travel, Hospitality, Leisure and Tourism sector and early on in her career recognized by WTM as a Future Travel Leader; in 2013 she was the recipient of the AWTE company award supporting women in business In 2014 Julia joined an industry-led committee in support of charity Just A Drop. In 2018 Julia was nominated as a Leader of change in the IBM IX Everywoman in travel awards. Julia is a great mentor to team members and has been instrumental in developing key people across the business.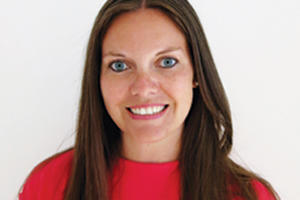 Kelly Cookes, Leisure Director
Kelly joined Advantage as Leisure Director in October 2019 in a newly created board position. Kelly is responsible for driving the leisure strategy for the consortia and, along with Julia, has become a go-to spokesperson representing not only the travel industry but specifically the travel agent community for broadcast, print and online media. Kelly is an experienced senior travel professional skilled in commercial negotiation, sales, partnerships management and senior management. Kelly has spent most of her career within the Thomas Cook group, joining its graduate scheme and moving into roles within a sales and commercial environment.
Having joined Freedom Travel Group as Relationship Manager in 2013, Kelly quickly progressed to General Manager in 2014. Holding the position for five years, Kelly went on to work as Head of Commercial at Thomas Cook, which included all UK distribution channels. During her time at Freedom, Kelly saw both membership and profitability increase.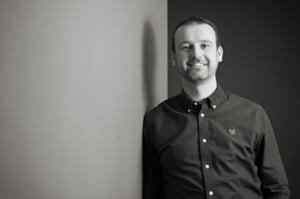 Paul Nunn, Operations Director
Paul has been with Advantage for more than 20 years and has always worked in financial operations, with technology and IT operations being added to his remit over the year. He had a particular pioneering role in set up of the Advantage Managed Services (AMS) franchise side of the business. His promotion sees him keeping the same title, but now stepping up to join the Advantage Group Board.