The Advantage Global Network six months on reports green shoots of Global Business Travel recovery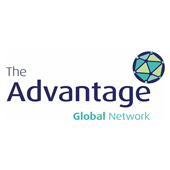 Six months on from the rebrand of The Advantage Global Network, formerly known as WIN Global Travel Network, the organisation has said its expected 2022 member annual turnover will be around US$7.5 billion.
In 2020, the organisation had independent travel management partners in 70 countries, this global reach has now increased to 83 countries, with a 15% increase. Membership numbers and reach are the highest seen since the beginning of the network.
Network partners include Consolid Travel Group in South America, Satguru in 62 countries, Continental Travel Group in Canada, Hess Travel, Options Travel and Tangerine Travel in the USA, as well as Advantage Global Business Travel in the UK, which includes 36 of the top 50 UK TMCs.
With positive signs that global business travel is turning a corner The Advantage Global Network also revealed that: -
80% of network partners have now emerged from pandemic mode and are in recovery mode
Global partners are now averaging 48% of 2019 turnover, with most expecting to finish the year at around 70%
95% of partners are expecting or already recruiting staff in 2022
Over 27,000 properties have committed to working with the network's Global Accommodation Programme in 2022, an increase of 12% on 2021
The Global Accommodation Programme now has properties in over 82% of the world's countries
The Advantage Global Network provides members the ability to leverage a key differentiator to their proposition, offering the ability to lead with local with on the ground intelligence. Members are supported to capitalise on global opportunities for larger RFPs and expansion requests of corporate coverage to contracted service provisions.
The network is also underpinned by providing access to aggregated content from the Global Accommodation Programme, the inhouse and established programme is a USP to enable members to access strategic partnerships that are leveraged on their behalf globally.
The Advantage Travel Partnership's CEO, Julia Lo Bue-Said said: "The role of the TMC has made Advantage an attractive global proposition for many TMCs – we don't just speak as experts in leisure and/or business travel, we are recognised as having an informed and authoritative voice for travel in its entirety and on a global stage."
"When we rebranded to The Advantage Global Network it was designed to, and has achieved, simplified messaging and identity to a global audience: TMC, partner and the business traveller. One borderless brand that speaks with a common language that travel is global, with a consistent approach, irrespective of where you are in the world. That message places the independent TMC at the heart of everything that Advantage as a global brand represents. We have built a community of travel service providers across the globe."
"The opportunity that The Advantage Global Network provides its members and partners with, is one where they can break through the glass ceiling of good local service and attach themselves to a global brand, positioning themselves on a level playing field to the superbrands whilst elevating their profiles with both customers, and partners. Leveraging the Network's total global spend and providing access to first class products and services are attractive USPs of membership and a unique proposition."
John Hobbs Hurrell, Head of The Advantage Global Network said: "Looking to the near future, we will continue to grow the network whilst supporting our TMC partners and offering an alternative home to those who would like to diversify their business, or now want to break out of the pandemic-imposed domestic market. Corporate customers are starting to travel, looking once again to promote their products, meet with customers and fulfil business obligations. TMCs need to be ready because the corporate customer of 2019 is not the same in 2022 – they need and want more support. Travel can be complex and complicated and the need for consistency across the network is key. A global network that offers consistent service solutions, excellent networking opportunities as well as educational support – it's what we do and will continue do. A network built for its partners to ensure they stay ahead of the curve."
"The world has become a closer place in very recent weeks and therefore we need to ensure we continue to work smarter and more informed."
"Six months on we have achieved our aspirations of simplifying our language, created an identify which continues to be recognised and ensure that members gain value from belonging to the invested network."
The Advantage Global Network will celebrate the first anniversary of the rebrand at the ITMC conference, which will be held 09 to 11 October in Florida, in collaboration with our strategic alliance partner; Hickory.