Silver Travel Advisor and Advantage Travel Partnership announce exclusive collaboration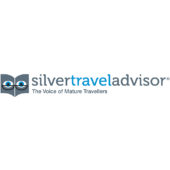 Partnership will launch early 2018 with the creation of the first bespoke Silver Travel Advisor magazine.
Silver Travel Advisor, the award-winning consumer website providing travel advice and information for mature travellers, has partnered exclusively with Advantage Travel Partnership to offer members support, knowledge and expertise in the over 50s market. As the UK's largest consortium for independent travel agencies, Advantage members' service a wide range of consumers, including millennials, families, couples and single travellers. However, the demographic that resonates particularly well with their members is the mature market.
The collaboration with Silver Travel Advisor will launch in early 2018 with the creation of a bespoke Silver Travel Advisor magazine that will be distributed to Advantage members and their customers. The magazine will offer insights in to the latest travel trends for the over 50s, as well as editorial articles, helpful hints and advice.
Paula Lacey, Group Commercial & Membership Director, commented "The synergy between Advantage and Silver Travel Advisor is undeniable. With 35 per cent of the UK population aged 50 plus, our members have shown that this market is an important one to them as their businesses naturally attract this age group. We are excited to be taking the first step in what will be a long-term and close partnership with Silver Travel Advisor."
"Silver Travel Advisor delves deep into the over 50s market. We have a wide-ranging offering, from tangible consumer travel advice by our expert travel writers, to the creation of insightful research, and training on how best to communicate and interact with this growing segment. We are thrilled to be building a strong bond with Advantage to share our understanding of this market with their members and to help inspire them and their customers to choose and enjoy the best travel experiences." explains Debbie Marshall, Managing Director, Silver Travel Advisor.
Long-term, Advantage Travel Partnership and Silver Travel Advisor will expand the collaboration to include training for Advantage members on how to best service, advise, sell and market or advertise to the over 50s. Upon completion of training, Advantage will give members a soon-to-be-launched official accredited Silver Travel Advisor status.
Advantage will also work with Silver Travel Advisor to conduct in depth research into the mature traveller market, that will utilise both Advantage's insights and Silver Travel Advisors chartered marketing expertise. The research will provide new understandings of the segment to aid Advantage members in expanding their businesses.