Advantage Travel Partnership and Hickory Global Partners announce date and location of next 'live & in-person' ITMC Summit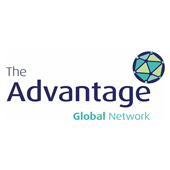 30 April 2022: At The Advantage Travel Partnership Conference in Madeira today, the company confirmed that it is to co-host its next ITMC (Independent Travel Management Companies) Summit on 9 Oct – 11 Oct 2022 with leading US-based corporate travel alliance, Hickory Global Partners. The event will take place at The Hilton Marina in Fort Lauderdale.
Julia Lo Bue-Said, Chief Executive Officer, Advantage Travel Partnership, said: "After hosting a virtual version of this important summit for the last two years, we feel that it is time for us to bring our global network partners together for a live and in-person event.
"The global business travel industry has been one of the most impacted sectors during the pandemic and we are keen to bring everyone together and have the opportunity to assess where we are in the recovery process and plan for the future."
Lo Bue-Said added that whilst full details of the full content of the summit are not yet ready to be announced, plans include speeches from leading global presenters, a variety of workshop sessions designed to provide delegates with inspiration and insight, together with the all-important opportunities for delegates to network with TMCs from around the globe.
"The world has changed massively since we last met, but business travel as a global sector is making a strong recovery and momentum is building. It will be perfect timing for us all to get together," She added.
Commenting on today's announcement, Chris Dane, President and Managing Partners, Hickory Global Partners, said: "We are thrilled to finally have the opportunity to engage with members and suppliers of our combined networks after a long awaited hiatus due to the pandemic, in this extremely worthwhile, thought-provoking and engaging forum. The ITMC Summit is the perfect opportunity for this global audience to re-connect, share ideas and depart with takeaways to help propel their businesses forward in this new and unchartered world of business travel."
The summit is expected to attract Travel Management Companies from over 70 countries that combined have a multi-billion turnover in global travel sales.