Ken's latest Commentary – the GTMC Conference, a British Airways gathering and NDC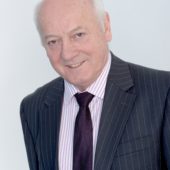 With a plethora of conferences, seminars, and symposiums throughout the year, it's difficult to determine which ones add value to your business, and which ones offer less than the effort and expense of attending.
In recent weeks we have had Elman Wall Directors Conference, the Advantage Business Travel Symposium, IATA's World Passenger Symposium, the GTMC Conference and significantly, a British Airways gathering discussing all things NDC.
Many of you will have attended one or two of these, and the common theme stretching through all these halls and meeting rooms is a thirst for knowledge by delegates. The challenges, changes and chunks of information seem endless and as more and more TMC's are realising, knowledge is power.
Of course many subjects permeate throughout all of these conferences, and high on the list is the dreadfully named 'Brexit'. It is here that knowledge is sadly lacking, and therefore deeply concerning to the business community. In the twilight world of government, both UK and European, this area is an unknown quantity as well. Even more concerning, we don't know what we don't know. Time will tell, but make no mistake the impact on business travel both good and bad, will be profound.
Smart companies will be actively looking for new business in Asia and other parts of the world, which is good news for travel agencies. Others will be seeing big challenges on the European front where business could change, none more so that easyJet and, to some extent Ryanair. The Dublin based airline is secure in the knowledge that its base will stay within Europe, not so the team in orange. As Caroline McCall stated at the GTMC Conference, they are actively looking at where their home base may have to move to, once our exit from Europe finally is under way. Not for them the desire to hold on to their British sovereignty, the brutal truth is that a fundamentally UK business could be a European one in the future, and less importance will be placed on the UK as a departure and destination point.

Visiting Waterside for the BA NDC seminar one could be left with the impression that things are all rosy for the organisation, considering the hubbub that surrounds the walkways, coffee stalls and shops of BA Street running through the centre of the complex. Coupled with easyJet's challenges, is this all good news for British Airways perhaps? No probably not. BA's CEO Alex Cruz is making big changes to the organisation, having come from a background that includes American Airlines, Sabre, Accenture and laterally Vueling, and he is tackling the operational side first.
Whilst M&S sandwiches get the headlines, behind the scenes a small revolution is happening. BA has to be much more cost-effective on short haul routes to compete with the low cost carriers, so don't be surprised in a couple of years' time to see a similar structure to the old BEA and BOAC being resurrected under different brands.
Think GO. Of course, BA's attention has suddenly turned to Heathrow and the third runway, but they are not holding their breath waiting for it to happen. However, such is the nature of these things, Waterside itself as a property is under threat, and they are already looking at alternatives for their base in the next decade.
Back to the perennial subject of NDC, there is no question that BA is making big strides in implementing a form of NDC which, having taken so long to get this far, doesn't seem like it's going to be impacting on TMC's in the immediate future. Sabre and Travelport gave support but said there was still no-one better at distribution. Amadeus apparently turned down the opportunity to speak which seems a little curious. Skyscanner has some very innovative technology but stated clearly they won't deal with the trade (so why were they there?), and IATA stuck to their mantra with a good presentation on all things NDC, making it pretty simple to understand. Depressing then that so many basic questions from the audience were flung at the various presenters at the end of the day, some of whom clearly hadn't been listening to the speakers.
However, it's a bit like ivy creeping up the walls of a building, before you know it, it's all around you and you suddenly realise you have to deal with it, ensure it looks good and keep it tidy. We'll be talking about NDC, Brexit, the third runway and BA's evolution for a long time to come. Now that IS depressing!