Keep Calm & Dream of Travel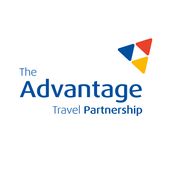 The Advantage Travel Partnership has today launched a campaign of positivity aimed at Brits who are digging deep to get through yet another national lockdown. Whilst the country takes cover from sub-zero temperatures and the UK Government announces equally frigid measures to implement quarantine hotels, double testing and prison sentences, the largest consortium of independent travel agents launches a campaign to warm our hearts and give us hope of blue skies, golden sands and foreign lands.
The information led campaign aimed at consumers will kick off next week with travel agents up and down the country contacting their loyal customers to remind them how they can help navigate the new complexities of booking a holiday. Above all, travel agents will outline the many flexible options to book which are readily available with reputable tour operators offering financial protection at no added cost.
Kelly Cookes, Leisure Director, The Advantage Travel Partnership said: "Gone are the days when travel agents just helped customers to choose between Greece or Grenada. The service the travel agent provides in the pandemic world is so much more complex. Our members have a duty of care to their clients and on top of providing inspiration about a destination, they are fully equipped to provide vital information on entry requirements, COVID-19 valid insurance options, testing logistics and airport protocols.
She goes onto say: "A vital part of the role of the travel agent is to take a client through the flexible options and booking conditions available to them. It's important to remember that booking a holiday is not illegal. Booking a holiday is actually very relevant to our mental health. We need to be able to dream of travel even if we currently we cannot leave home. One day we will be able to swap our home lounge for an airport lounge so why not book a flexible package now."
In addition to the consumer-facing campaign, Advantage has launched a series of webinars for its members connecting them with key tour operators offering the best flexible holidays for this year and next. Gold Medal will kick off the series and their team will go through the best flexible options for customers, booking conditions and provide an update on product offerings and costs for this year and into 2022.
Nick Hughes, Sales Director Gold Medal said: "This is a great initiative spearheaded by Advantage. We need to dispel the myth that booking a holiday is illegal. We know we will travel again, and it's important to plan something fun for the future to keep us all sane. Travel agents are vital to our business, they provide the human touch, cut through the confusion and give customers that all-important level of security required in a world reeling from the impact of a global pandemic. We must remain hopeful for a brighter future and we love the campaign's positive approach. We are with Advantage and we will keep calm and help our customers dream of travel."