Advantage's mid-season marketing campaign encourages clients to "travel yourself happy"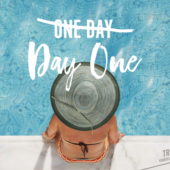 The Advantage Travel Partnership's new marketing campaign launched this week to encourage clients to "travel yourself happy".
The campaign, timed to coincide with the mid-season booking period, will assist members of the UK's largest independent travel agent group in championing their knowledge and adding emphasis on providing reasons to customers to booking their holiday with an independent travel agent.
Working with new creative agency 6rs, a new offer booklet has been designed to create an idea that is visually and verbally engaging and draws the reader in, highlighting four key reasons to book their holiday with their local agent, given at the bottom of each inside page, alternating with the call to action to book.
The offer booklet has been mailed out to 35,000 households this week. on behalf of Advantage members and personalised at branch level to attract footfall into members' shops. As well as the mailers creative message and inspiring feel, campaign materials include banners and posters promoting a "travel yourself happy" message.
This is followed up by an email that directs customers to their local agent's website. As for digital activity, dedicated landing pages highlighting attractive holiday offers have been made available for members with white-label websites.
In addition, holiday offer booklets (also personalised at branch level) have been distributed to 460,000 households nationwide to encourage and inspire new customers to enter their local store to book their holiday.
According to Marketing Manager, Carolyn Hardy, the mid-season campaign is of crucial importance at this time of year. "We work closely with our members to provide them with the tools they need to effectively grow their sales. With domestic and global politics so clearly impacting on consumer confidence, customers need reassurance that their holidays are safe and secure. It has therefore never been more relevant for members to highlight the many advantages of booking with them."