Advantage Travel Parnership members to have exclusive use of Advantage Connect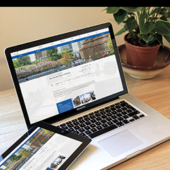 Advantage Travel Partnership (Advantage), the UK's largest independent travel agent consortium has launched an internet-based interactive booking and quoting tool – Advantage Connect – to offer leisure members a personalised quote and holiday booking webpage platform. Advantage has agreed an exclusive partnership to utilise Snowstorm's Technologies in the UK, which provides members' customers with a unique, fuss-free quote and booking process.
The Advantage Connect platform enables agents to create a booking quotation through a personalised webpage, with a secure dedicated URL only the customer can access. The interactive webpage incorporates rich content from Arrival Guides, the world's leading network of high-quality destination information, to bring quotes to life. Clients and agents can then collaborate in real time through an online chat function helping to create a personalised online customer service experience.
A client can also invite the rest of their travelling party to view and collaborate in the planning of the itinerary. Clients will be able to use access to their dedicated website to request additional travel quotes, which the agent can manage through their agent dashboard. Once the agent finalises a booking, travel documents will be uploaded to the customers' webpage for clients to download at their leisure. A group of Advantage members has helped steer the design and functionality of the platform to make sure it is built around the needs of front-line sales teams.
David Forder, Head of Marketing, Advantage Travel Partnership, commented; "We are excited to have developed with Snowstorm, Advantage Connect; a new customer communication platform that allows the agent and their clients to collaborate on a travel booking, in a convenient, digital way.
"The system addresses two major factors in the booking cycle. Firstly, that email, while useful, is not always the ideal channel for selling due to limitations in how content and imagery is displayed. Secondly, the dashboard enables the agent to keep track of which quotes have been provided and how the customer is interacting with the quote, all of which should help to increase conversion rates. We're using technology to help our members increase their productivity and improve engagement with their customers, both young and old."
Advantage Connect is available to members from 14 September 2018.