Advantage Secures First Consortium Partnership for Agents with UK's largest COVID-19 PCR Testing Company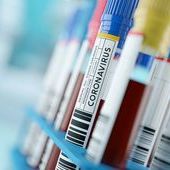 22 April 2021 – The Advantage Travel Partnership, the UK's largest travel agent consortium, has confirmed a new partnership with the UK's largest COVID-19 PCR testing company, Randox Health to support members and provide customers with the best value for money on testing.
The partnership comes hot on the heels of Randox hitting the news earlier this month when they confirmed they had halved the cost of a COVID-19 PCR test to £60 in response to the UK Government calls to drive down the cost of testing to make travel financially viable for British holidaymakers this summer.
The agreement is the first in place with a travel agent consortium meaning members of Advantage can pass this offer directly to their customers significantly cutting the cost of testing. Randox Health who provide both PCR and lateral flow tests usually charge £120 however, by using an exclusive code consumers can access the tests at a reduced price.
Once the Advantage code is passed onto the customer, they can access the website, www.randoxhealth.com, use the code and purchase the test. The kit will be sent to the customers' home address where they will do the test and drop it at one of the 120 drop boxes or partner clinics across the UK. The swabs are collected by the extensive Randox logistics network and taken to one of the labs for processing. The results will be sent back to the customer within 24-hours.
Kelly Cookes Leisure Director at The Advantage Travel Partnership commented: 'We know travellers are not deterred by doing a test if it means they can go on holiday, however for a family of four the cost of testing was prohibitive. Providing our agents with this outstanding discount code for Government approved tests means travel once more becomes financially viable. This partnership with Randox Health means we can provide our members with additional added value to pass onto their customers. It really does pay to book with a human travel agent!"
Dr Peter FitzGerald, Randox Managing Director said: "In recognition of the needs of both the travel industry and the British public at this unprecedented time, Randox will reduce the all-inclusive cost of PCR testing for those in the UK undertaking international travel to £60 per test. We can see the pressures faced by both the travel industry and the general public and are committed to effective and economical testing to support holidaymakers and those undertaking international travel."