Advantage and Maiden Voyage launch partnership to help members safeguard female and LGBTQ+ travellers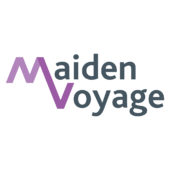 Advantage Travel Partnership, the UK's largest consortium for independent travel agents, announced today (23 November) at the Business Travel Symposium a new partnership with Maiden Voyage, the world's leading specialist in female business travel. The collaboration offers members support, knowledge and expertise to help support and safeguard female and LGBTQ travellers.
The female traveller market is one of the fastest growing segments of the business travel market, while a report on women in business travel, conducted by Maiden Voyage, found that 79% of respondents said that they felt underprepared to deal with a travel related incident should occur. Research has also shown that the majority of travel decisions are made by women, meaning effective support and advice in this area is important for a wide range of Advantage members' consumers.
The partnership between Maiden Voyage and Advantage Travel Partnership will provide Advantage members with a number of benefits. These will include access to a pool of experts in travel duty of care, an online corporate traveller networking platform, and exclusive access to executive briefings. Advantage members will also be able to access online and in-person training sessions on traveller safety and wellbeing at specially negotiated rates.
Julia Lo Bue-Said, Chief Executive Officer of Advantage Travel Partnership, commented: "Ensuring the safety of female and LGBTQ+ visitors is vitally important, particularly with the rapid growth of the female business travel market. Maiden Voyage is a world leading specialist in this sector and together we can give our members access to their knowledge and resources, which is a really exciting and valuable development for Advantage and our members."
Carolyn Pearson, founder and CEO of Maiden Voyage said of the partnership: "More and more TMC's are being asked to provide support and advice for diverse traveller groups. By partnering with Advantage Travel Partnership, we can support the TMC community and ultimately reach more travellers, helping them to navigate the often complex landscape of foreign travel and keep them safe in the process. Advantage is very well respected in the travel industry and we are extremely proud to have been given the opportunity to work together."
Longer term, Advantage Travel Partnership and Maiden Voyage will also look to offer accredited female friendly TMC status for those members looking to differentiate and excel in this area.