Advantage Travel Partnership's latest Business Impact Survey paints positive picture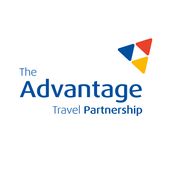 ADVANTAGE TRAVEL PARTNERSHIP'S LATEST BUSINESS IMPACT SURVEY PAINTS POSITIVE PICTURE FOR TRAVEL IN 2023
Advantage Travel Partnership is expecting to see bookings soar this Saturday as thousands of Brits rush to book their holiday and pick up the best deal. Ahead of Sunshine Saturday, Advantage is reporting that holiday sales for 2023 have started strong with revenue up by 31 percent compared with 2019 and booking up 4 percent. The average booking value was £2,887 and 32 percent of bookings were to travel within 12 weeks. The top 3 destinations being booked are the Canary Islands, Greece and the USA.
A recent Business Impact Survey* conducted by The Advantage Travel Partnership across its travel partners also saw a persistent trend for luxury holidays, with pent-up demand for high end breaks away as customers no longer put off the holiday they've always wanted in 2023 following the pandemic. 77 percent of agents have seen an increase in long haul holidays and agents are expecting many people will take one holiday next year rather than a series of mini breaks and city breaks.
The statistics paint a positive picture for travel this year showing that although the cost-of-living is continuing to bite many consumers, people are reluctant to give up travel. The survey amongst its partners also showed that there is an increase in new customers using a travel agent as they need advice as they are specifically looking for different type of holiday that offers better value, with 72 percent of customers prioritising price, nearly as much as the 76 percent prioritising destination. This trend is also evident in the rise in people looking to book all inclusive holidays to get more for their money.
Canvassing its members ahead of Sunshine Saturday, The Advantage Travel Partnership found that there is ultimately much cause for optimism among agents – even after the turbulent years of pandemic trading and restrictions, as well as the onset of the cost-of-living crisis and the continuing 'travel chaos'. 65% of members are seeing an increase in new customers as people look to travel agents for their knowledge and expertise to find the best deal for their budget and have human contact.
The report also showed that customers will be more climate conscious about their travel in 2023 year, with 25% of agents seeing an increase in customers asking for sustainable holidays.
Julia Lo Bue-Said, CEO of The Advantage Travel Partnership said: "Given the current booking trends, we anticipate that there will be a record number of calls and visits to travel agents this Sunshine Saturday as travellers across the UK look to book a much-needed break away and make the most of the great deals available across the wide product range bookable through travel agents. It's amazing to see, amongst all the doom and gloom that so many of our members are optimistic about the year ahead – and that so many of them are seeing an increase in new customers.
"This year there are some fantastic options to be explored for all holiday budgets, and for those that are thinking they will be unable to find great value, I would ask them to think again. Whilst the cost-of-living is impacting all of us and holiday prices have to reflect these cost increases, there are still some extremely great value holidays to be had including during school holidays.
"Travel agents are best placed to help consumers navigate booking holidays that account for their various needs, desires, concerns and budgets. What is reflected in the results of our latest Business Impact Survey is that people are continuing to prioritise travel and that consumers have found there really is no substitute for agents who act as advisors, who know their clients and can provide expert consultation, support and peace of mind. This is particularly true when it comes to finding them the best holiday for their budget."
Advantage's money saving tips for the year ahead:
Book early – the benefits of booking in advance are that consumers can benefit from the early booking discounts and free child places that are on offer. As well as having more holiday options available from duration, airport and hotels – booking early also help consumers budget for their holiday as they know how much it will cost and can stagger payments.
Be flexible – if consumers can be flexible on the dates, location and airport they travel it makes it easier to find the best deals.
Try something new – many of the traditional holiday destinations come with higher price tags as there is more demand for these trips. Consumers can find some great holiday bargains if they try something new, particularly if an operator has just added a new destination to their programme and is trying to encourage more people to book.
Pre-book extras – holiday extras such as airport parking and upgraded seats are best to book early to avoid it hurting the wallet, as booking last minute can mean more expensive costs.
Research – consumers should make sure they do as much research as possible on their holiday before booking, so they are not hit by any extra costs. Read the small print to make sure there are no hidden costs, find out what facilities are included and if there are local bars, restaurants and supermarkets close by to help you budget and avoid expensive taxis.
Avoid peak times if you can – for families, teachers and anyone else tied to school holidays this won't be possible, but if you can travel outside of the peak periods then you will be able to save money on your holiday as there are some great deals available outside of peak times.
Book with a travel agent – with an incredible amount of travel knowledge and experience in searching for the best deals available, if you visit your local travel agent they can help you find the best deal and take advantage of any offers and discounts available.