Advantage Focus Partnership grows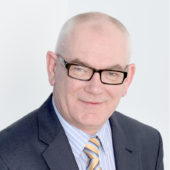 The Advantage Travel Partnership (Advantage), the UK's largest independent travel agent partnership, has announced that three of its travel management company (TMC) members have joined Advantage's specialist corporate travel Focus Partnership; the new partners are Incorporate Travel Management, Frosch Travel and Berkeley Travel.
Incorporate Travel Management is a top 50 UK travel management company located in Manchester. London-based Berkeley Travel is already known as a luxury travel operator and is now developing its corporate travel division. Frosch meanwhile, is headquartered in the USA, with offices in more than thirty-five locations globally including a UK location in the City, London EC2.
The Advantage Focus Partnership presents a strong, unified front for independent travel management companies based on the Partnership requirements regarding good business practice and quality assurance. Through the Focus Partnership, Advantage business travel members receive additional collective purchasing benefits and commercial agreements with key suppliers. Partners can expect improved margins and profitability with lower costs and expenditure.
Advantage's Head of Focus Partnership, Steve Murray said: "Focus goes from strength-to-strength in the corporate travel arena and now numbers sixty-three partners, with thirty-one being included in the UK's Top 50 TMC list. I am delighted to welcome UK TMCs Incorporate Travel and Berkeley Travel and also well-known US TMC Frosch to Focus. It is a great endorsement that Frosch see Focus as an integral part of their expansion in the European market."
Frosch President and CEO, Bryan Lieberman said: "Frosch is pleased to be part of the Focus Partnership in the UK. We have been impressed by the collaborative relationships, the infrastructure, and the support across the organisation.
"Joining Focus is a fantastic opportunity to grow our global footprint in Europe and increase our ability to get the best possible deals for our customers. It will also foster
a collaboration that will provide us with an opportunity to promote innovation and best practice amongst travel industry leaders on both side of the Atlantic."
Advantage Managing Director, Julia Lo Bue-Said said: 'Membership of the Advantage Focus Partnership gives independent travel management companies a powerful and respected voice in the travel industry, recognised by suppliers and customers alike."