Advantage Asia Launches in India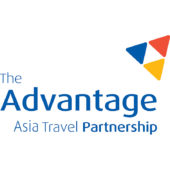 London, April 2017 – Advantage Travel Partnership, the UK's largest independent travel agency consortium, has agreed its first licensee agreement with Indian travel agency Pricol Travel to replicate the successful UK business model in India. Pricol Travel, an existing business travel partner of Worldwide Independent Travel Network (WIN) – a majority owned subsidiary of Advantage which operates a global hotel and special products programme, will utilise Advantage's expertise in travel management to grow India's first leisure consortium named Advantage Asia.
The license, which will allow Advantage Asia access to Advantage's wealth of experience in operating in the leisure environment, as well as the recognised and respected logo, business model and philosophy. Advantage in the UK will also offer hands-on support, with marketing, advice and supplier contracts to help grow the Indian membership and the consortium as part of its international expansion.
Advantage Asia was launched at the South Asia Travel Trade Expo in Delhi, India, in February 2017 and has already signed five members with a further 600 enquiries from prospective members and suppliers taken during the exhibition with the aim of securing 50 members within the first two years of operation.
Julia Lo Bue-Said, managing director, Advantage Travel Partnership, comments; "We are excited by Advantage's first venture into licensing as it opens new avenues in which to strengthen the company's buying power. It also provides a platform to build a greater global presence, which naturally creates a more recognisable brand and in turn attract new members. The announcement with Pricol Travel is Advantage's first step to assessing the success of a license business model that can with time create worldwide opportunities that benefit UK members, suppliers and Advantage."
For UK Advantage members, the launch of Advantage Asia provides long term opportunities and collaboration with their partner in Asia, who is already well versed in business travel. In addition, the creation of new or additional products with local support in the region will offer further opportunities for UK agencies.
The launch of Advantage Asia will complement Advantage Travel Partnership's subsidiary WIN, following the announcement, in March 2017, that Advantage became the majority shareholder in the organisation, buying out the interests of previous shareholders, Travellers Choice Australia, and Sure Travel South Africa. The remaining shareholder, Schmetterling Germany, will continue to hold a small stake in WIN to continue the two organisations cooperation within Europe.