Covid-19 Statement
The Advantage Travel Partnership continues to closely monitor the Coronavirus situation and we continue to offer our full support to our members. We are following the frequently updated guidance and advice from the UK Government and we remain fully operational.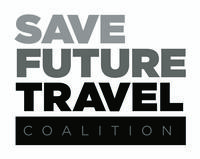 Our approach to the Covid-19 pandemic
As the UK entered its first lockdown on 23 March, we developed a COVID-19 Recovery Strategy to tackle the impact of the pandemic on the travel industry and our members. Our strategies have been focused on crafting positive campaigns, mitigating negative sentiment, supporting the reputation of travel agents, and as the industry recovers, highlighting the benefits of using a travel agent and instilling confidence in consumers.
Raising awareness for the travel industry
The travel industry has been devasted by the pandemic and since March 2020, there have been several highly charged travel issues dominating the news. Over the past year, our CEO, Julia Lo Bue-Said and Kelly Cookes, Leisure Director have become go-to spokespeople representing not only our members and the travel industry but specifically the travel agent community for national broadcast, print and online media. We have featured in National and Broadcast titles including BBC News, ITV News, Sky News, Radio 5 Live, BBC World Service, CNN, The Daily Telegraph, The Independent, The Times, as well as a number of travel trade titles.
Pictured: Advantage in the press playlist – we have received extensive coverage in consumer and trade press over the last 12 months.
Supporting our members
Members can access the latest guidance, supplier information, marketing, business support and more via our Covid-19 Hub. We've also provided industry insight and training with webinars and our regular Global and Advantage Updates that are available to view on the Advantage YouTube channel and social media accounts.
Pictured: Advantage Video Updates – since the start of the pandemic, we have used video as a channel to ensure we could provide clear and consistent updates from the central team and industry experts to provide support to our members.
If you would like to find out more about our media coverage, or you would like to get in touch, please visit our press room.