Open Positions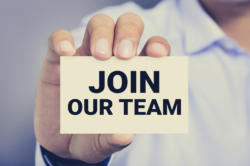 If you're interested in becoming part of the Advantage family, then please take a look at our current vacancies below:
AMS Accounts Payable Administration Assistant
In the Accounts Payable Administration Assistant role requires you to be responsible for the back-office finance administration of a selection of Travel Agents, BACS, CHAPS and SEPA bank transfers and account reconciliation. You would report to our highly skilled AMS Finance Operations Manager and work alongside nine other really friendly AMS Administrator professionals. The whole team works really closely together and is also tightly connected with the whole business, our member partners and business partners.
Click here to view the full job description
Commercial Manager - Interim 6 months
The overall purpose of the role is to manage the relationship with a broad portfolio of key suppliers, ensuring preferred suppliers are given the best service. You'll be responsible for negotiating market leading deals with business partners, securing the most favourable deals for Advantage members and centrally, including commission, overrides, targets, marketing and sponsorship.