Open Positions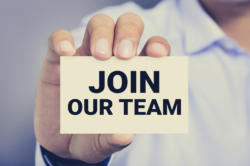 If you're interested in becoming part of the Advantage family, then please take a look at our current vacancies below:
Partnerships Manager
The overall purpose of the role will be to engage with and manage the relationships with a broad portfolio of partners, primarily Tourist Boards and hotel groups. You will be responsible for developing existing relationships and securing new partners, delivering the most favourable and relevant collaborations for Advantage members and centrally, including marketing, sponsorship, incentives and /competitions.
Click here to view the full job description
Business Development Executive – (Business Travel)
The overall purpose of your job is to support our member agencies and our BDM Team. This is a critical role. You will be assisting the Business Development Managers to help them plan for their business meetings with our members.
Click here to view the full job description
Air Product & Ticketing Manager
With ambitious growth plans for the coming years, we are seeking someone who can take on responsibility of GDS ticketing for our existing Managed Service agents, both Business and Leisure Travel, as well as working with our Commercial and Business Development Teams to promote use of our preferred airline partners and managing our member Fares Helpdesk.
Click here to view the full job description
Commercial Data Analyst
The overall purpose of this role is to manage and track the commercial income and targets ensuring that all areas of the business are aware of the progress and act accordingly plus take responsibility for analytical reporting relating to commercial income and supporting the Finance team to ensure invoicing is processed in a timely manner. This is a new role, with a wide-ranging brief and the opportunity for the right person to really make it their own.
Click here to view the full job description