Open Positions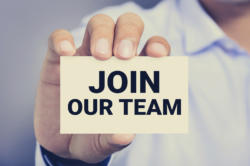 If you're interested in becoming part of the Advantage family, then please take a look at our current vacancies below:
The overall purpose of your job is to manage the relationship with a broad portfolio of key suppliers with an emphasis on the cruise sector, ensuring preferred suppliers are given the best service. You'll be responsible for negotiating market leading deals with business partners, securing the most favourable deals for Advantage members and centrally, including commission, overrides, targets, marketing and sponsorship.
You'll also be the face of the Advantage Cruise strategy, acting as an ambassador for this sector with both members and partners.
Click here to view the full job description.
This is an amazing opportunity to join a fantastic company at a very exciting time. The Business Development Team is the crucial link between our members and the central office and will be responsible for approximately 70 members, covering central England and Wales.
The overall purpose of your job is to support our member partners and help them grow their business and profits. Through understanding how they operate and offering help and advice, you'll be making a positive contribution to their business.
Click here to view the full job description.
You, as Global Business Travel Director would be a main Board Director, reporting into the CEO, working closely alongside the marketing, commercial and business development teams.
The overall purpose of your role is to ensure the Advantage Travel Partnership has the strongest, widest and most cohesive business travel offering in the UK, whilst also growing the WIN Global Travel Network, its international profile and its portfolio of products. The primary objective is to lead one of the strongest teams in the sector to develop the business travel proposition, with the aim of providing the member partners with best in class products and service solutions, ensuring the business travel proposition is clear and understood throughout the market . You will engage with members and suppliers, as well as keeping abreast of the latest developments in the business travel market.
Click here to view the full job description.
The Head of Financial Services role involves leading a specialist commercial insurance broker comprising two broking managers and an administrator.
The brokerage has two specialisations;
UK travel industry bonds required by tour operator and/or travel agents to comply with membership (ABTA) or licensing (IATA & ATOL) requirements.
Risk Management products designed to protect travel organisers acting as principals against losses incurred in the event of supplier insolvency or force majeure events.
Click here to view the full job description.